This location is currently closed
Please be on the lookout for new facilities in your area!
Scroll
Brands we
work with
Food & snacks
---
Drinks
---
Consumer goods
---
Alcoholic beverages
---
Why open ghost kitchens in Cedar Rapids?
$23
---
Average basket size
The average basket size at our Cedar Rapids ghost kitchen locations is $23, meaning more online revenue for your restaurant business.
190
---
Deliveries per week
Tap into more online delivery demand at our Cedar Rapids dark kitchen locations with an average of 190 deliveries per week.
36
mins.
---
Average delivery time
Our Cedar Rapids ghost kitchens are built for efficiency, with the logistics and delivery support you need to deliver more orders faster.
5
---
Delivery platforms available
Maximize your reach online with 5 delivery platforms to choose from.
Ghost kitchens versus traditional restaurants
---
Real Estate
Pay only for the space you need, rather than for empty dining rooms and waiting areas.
---
Staff required
We provide all your support staff, and there's no need for front-of-house labor, so you can work with a smaller team.
---
Weeks to launch
Our facilities are move-in ready and we can help you navigate the permitting process.
---
Investment
Avoid the $1 million+ startup cost on your own restaurant to start seeing profits faster.
---
Breakeven
With a ghost kitchen, you can break even in as little as 6 months with a 10% profit and $1M in annual sales.
Brick & mortar
traditional restaurant
CloudKitchens
delivery restaurant
2000 ft4
High cost, high traffic address
~200-300 ft3*
Same area, low cost low traffic address
25+ employees
Many dedicated to front-of-house
~4 employees*
We provide staff to handle
all order handoffs and more
1 location 52 weeks
10 locations 5-10 years
1 location ~6 weeks*
Multiple locations 1 year
5 years
10% profit on 1M run rate
~6 months*
based on 10% profit and $1M in annual sales
All you need and more under the hood
We offer kitchens for modern-day chefs and help get you set up with specialized equipment and minimal fuss.
Private kitchen
Driver pickup area
Staff locker area
Restrooms
Mop wash
Cold & freezer storage
Dry storage
---
Order pickup & processing
Courier handoff
Cleaning & maintenance
Safety & health inspections
Delivery logistics
Extraction & ventilation
On-site support staff
Delivery software
---
3 compartment sink
Prep sink
Hand sink
Commercial hood
Tablet
Grease-trap/interceptor
---
Gas points
Power outlets
High power lighting
Cold & hot water lines
Gas/fire safety system
WiFi
Trash / recycle
Ethernet connections
Grease/trap cleaning
Hood/flu cleaning
Pest control
---

1 ghost kitchen location
Our Cedar Rapids facility is located in the heart of delivery demand, providing you with exclusive access to more online customers.
21 total ghost kitchens
Our Cedar Rapids facilities are equipped with a variety of kitchen layouts to best fit your restaurant needs.

~200 sq ft cooking spaces
Choose from a variety of kitchen spaces or open up multiple kitchens to test out new concepts.

Delivery and pickup in high traffic areas
With prime locations near high concentrations of delivery demand in Cedar Rapids, you're able to easily drive more pickup and delivery business to your restaurant.
---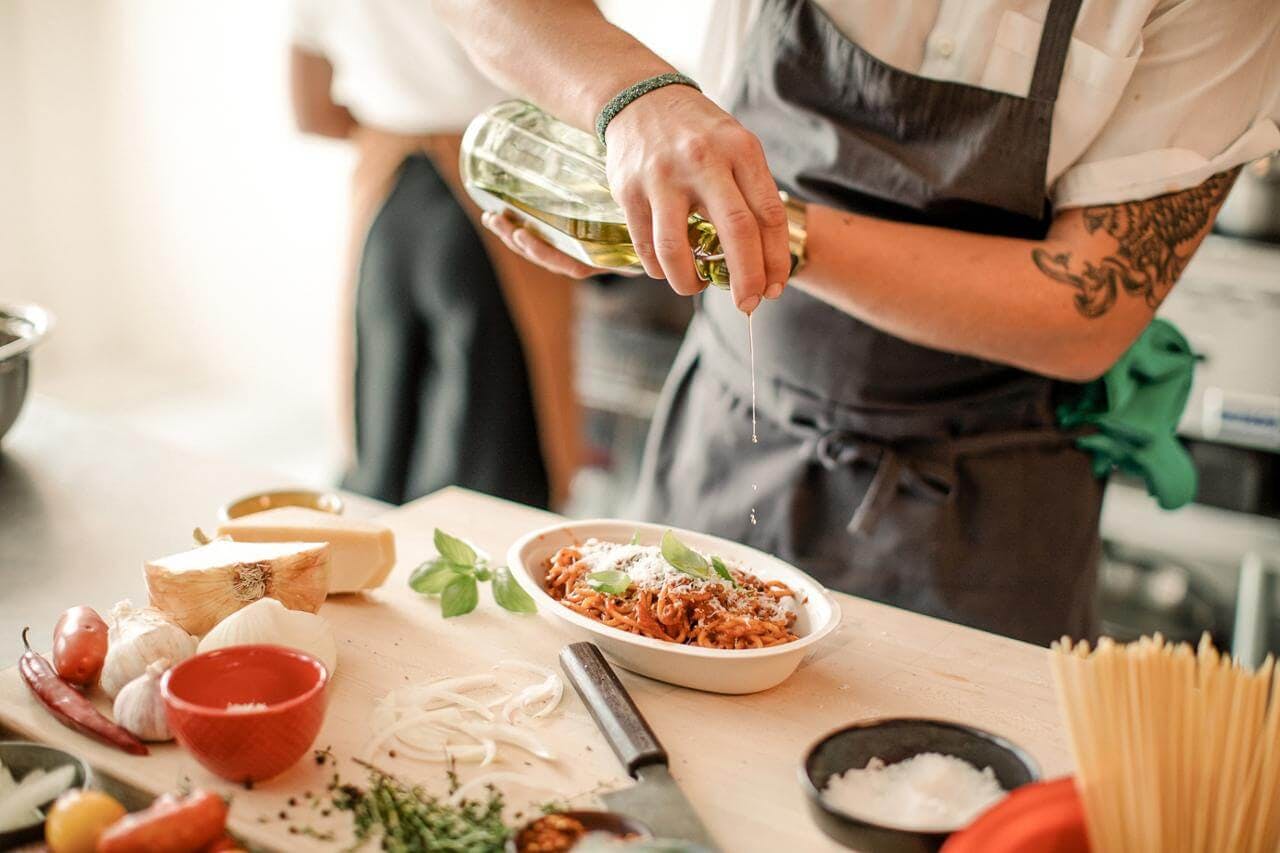 As a professional cook, you might feel weighed down by all the costs and services of running a restaurant business. But with a ghost kitchen, your Cedar Rapids business can focus on what really matters—your food. Enter CloudKitchens, the modern solution to the delivery-friendly market in American cities.
A brick-and-mortar restaurant business can be slow and tedious to start—CloudKitchens takes a different approach. With low startup costs and inclusive services, our setup model can bring your food to Cedar Rapids foodies in a matter of weeks, not months.
For a delivery-only, ghost kitchen, location matters. That's why CloudKitchens selects commercial locations in Cedar Rapids that maximize customer reach, specially delivery-focused markets that can supercharge your online sales. Without relying on foot traffic or limited in-house seating, your food can reach more customers than most sit-down restaurants in this Iowa city.
Licensing one of our ghost kitchens includes many of the maintenance and operational services that keep your business running, from trash pickup to order fulfillment. With inclusive, affordable payments, your business model is simple, and your cooking can come first.
Unlike old-school commercial kitchens, CloudKitchens integrates smart technology to help your business succeed in today's market. Each commercial kitchen comes with proprietary software that includes an all-in-one delivery management portal.
Say goodbye to the burden of brick-and-mortar restaurants today. Ghost kitchens are affordable, flexible, and efficient alternatives to traditional food businesses. Whether you need a pizza oven or burger grill, our ghost kitchens can bring your Cedar Rapids business to new heights with more opportunity and less hassle—it's the perfect recipe.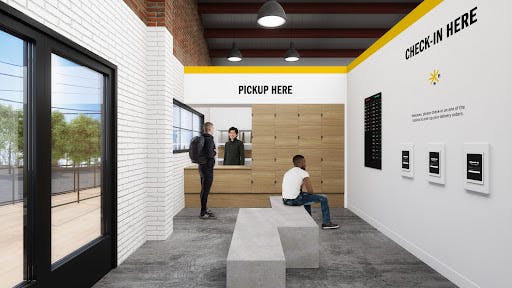 Cedar Rapids locations
First Ave
Get cooking to more locals in the heart of Cedar Rapids delivery demand with our ghost kitchens optimized for efficiency.
Questions? 
We're here to help
Ghost kitchens, also known as dark kitchens or virtual kitchens, are commercial kitchens built for food delivery. They're located within the delivery radius of a high volume of online customers, rather than high foot traffic areas. With ghost kitchens, there's no physical storefront or dining area, so you only need a few back-of-house staff members to fulfill online orders.
---
How does a ghost kitchen work?
In a ghost kitchen, your restaurant is focused on delivery rather than dine-in. When eaters order your food online, you'll prepare it from your ghost kitchen, and hand it off to a fulfillment team to get the order over to the right delivery driver. This gives restaurateurs a low cost, high efficiency model to get the most out of delivery.
---
Are ghost kitchens profitable?
Yes, ghost kitchens can be profitable. Ghost kitchens allow restaurateurs to increase profitability by maintaining the essential elements of a restaurant while cutting costs on labor, overhead, and wasted food while reaching a higher volume of customers ordering online. Plus, you can run multiple virtual brands out of a single ghost kitchen to increase revenue without the extra overhead.
---
Why are ghost kitchens so popular?
Ghost kitchens are rising in popularity because they're a lower cost alternative to operating a traditional restaurant. They're also focused on delivery, which has grown 300% faster than dine-in since 2014. That means restaurateurs are using ghost kitchens to future-proof their business and accelerate growth.
---
How does a ghost kitchen help your restaurant grow?
Ghost kitchens help restaurateurs grow their business by doing delivery right. The way we dine has changed, and ghost kitchens allow restaurant operators to capture food delivery demand without sacrificing their bottom line. They're also a great way to expand to new markets without spending time and money on a traditional restaurant buildout. You can easily expand your restaurant brand to different cities across the country such as Los Angeles or New York.
---
How much do ghost kitchens cost?
The cost of ghost kitchens varies by market, space, and services. Compared to a traditional restaurant, they're a much lower cost alternative on both upfront capital and ongoing operating costs. You can get started in a ghost kitchen with as little as $30K, instead of $1M+ for brick and mortar buildout.
---
What do I need to set up a Cedar Rapids ghost kitchen?
For a ghost restaurant, you can get started with as little as $30k in start-up costs, and be up and running in weeks, not months.
---
Is my Cedar Rapids ghost kitchen space limited to one brand?
You can run multiple brands out of one single ghost kitchen location, providing your restaurant with the opportunity to try new dishes and expand new concepts.
---