Join New York's thriving food scene with CloudKitchens
Whether you're already a restauranteur or you're ready to share your talent with the world for the first time, you can start filling food delivery orders with CloudKitchens—and make an impact on the Empire State—in as little as three months.
Scroll
Brands we
work with
Food & snacks
---
Drinks
---
Consumer goods
---
Alcoholic beverages
---
Ghost kitchens versus traditional restaurants
---
Real Estate
Pay only for the space you need, rather than for empty dining rooms and waiting areas.
---
Staff required
We provide all your support staff, and there's no need for front-of-house labor, so you can work with a smaller team.
---
Weeks to launch
Our facilities are move-in ready and we can help you navigate the permitting process.
---
Investment
Avoid the $1 million+ startup cost on your own restaurant to start seeing profits faster.
---
Breakeven
With a ghost kitchen, you can break even in as little as 6 months with a 10% profit and $1M in annual sales.
Brick & mortar
traditional restaurant
CloudKitchens
delivery restaurant
2000 ft4
High cost, high traffic address
~200-300 ft3*
Same area, low cost low traffic address
25+ employees
Many dedicated to front-of-house
~4 employees*
We provide staff to handle
all order handoffs and more
1 location 52 weeks
10 locations 5-10 years
1 location ~6 weeks*
Multiple locations 1 year
5 years
10% profit on 1M run rate
~6 months*
based on 10% profit and $1M in annual sales
All you need and more under the hood
We offer kitchens for modern-day chefs and help get you set up with specialized equipment and minimal fuss.
Private kitchen
Driver pickup area
Staff locker area
Restrooms
Mop wash
Cold & freezer storage
Dry storage
---
Order pickup & processing
Courier handoff
Cleaning & maintenance
Safety & health inspections
Delivery logistics
Extraction & ventilation
On-site support staff
Delivery software
---
3 compartment sink
Prep sink
Hand sink
Commercial hood
Tablet
Grease-trap/interceptor
---
Gas points
Power outlets
High power lighting
Cold & hot water lines
Gas/fire safety system
WiFi
Trash / recycle
Ethernet connections
Grease/trap cleaning
Hood/flu cleaning
Pest control
---
---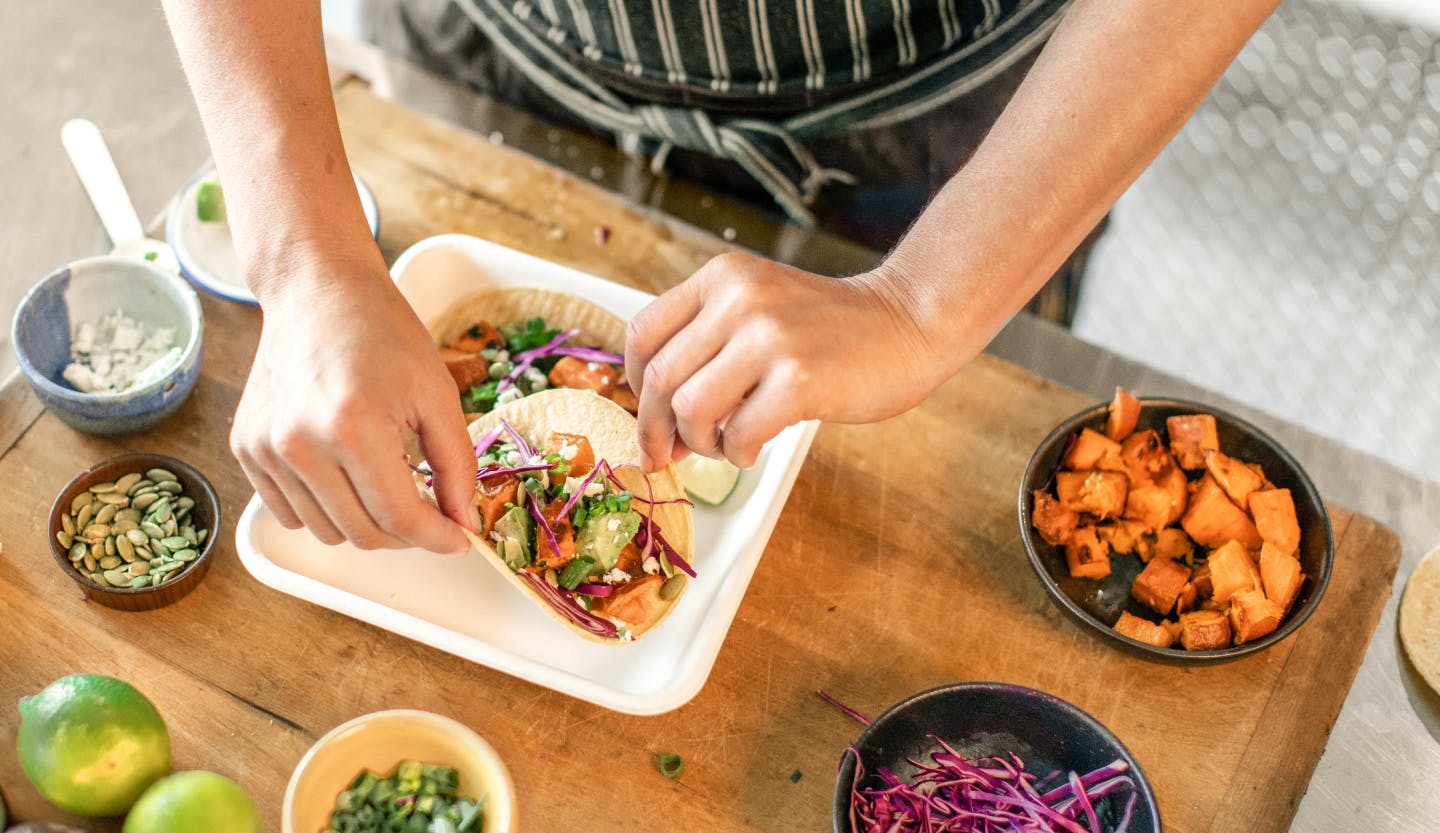 From Rochester to the Bronx, from Saratoga Springs to Sunnyside, Queens—New York is a true melting pot and the land of dreams for millions of bright-eyed visitors and loyal residents. Make your dream come true by opening a ghost kitchen location in New York state and deliver delicious food to a passionate, hungry population of locals, transplants, and tourists. 
Whether you're looking to join the ranks of New York City's famed restauranteurs or hoping to contribute to the food culture of the state at large, CloudKitchens can get you going on your business goal in as little as four weeks. Not only that, but you can open a ghost kitchen in New York with a starting investment of just 30k. When you factor in potential profits, the promising outlook of the food delivery-only business model, and strategically located facilities that are situated to let you serve the largest possible quantity of clients, revving up your restaurant with CloudKitchens is a good investment.
Offer traditional deli fare in Albany, deliver NYC-style pizza in midtown Manhattan, or introduce the Empire State to a fresh spin on your culture's cuisine. New Yorkers work hard and play hard—and that means early in the morning and very late at night, they want to order in. Be ready when they are, serve up delicious options, and discover how lucrative the food business can be (especially without the expenses of a brick-and-mortar location).
The CloudKitchens model is built around convenience, for customers and cooks alike, and bringing innovation to the restaurant industry. We'll take care of construction, building maintenance, cleaning, order fulfillment and more, so you can focus on making incredible food. Schedule a tour of a New York CloudKitchen and we'll help you fulfill your dark kitchen dream in a New York minute.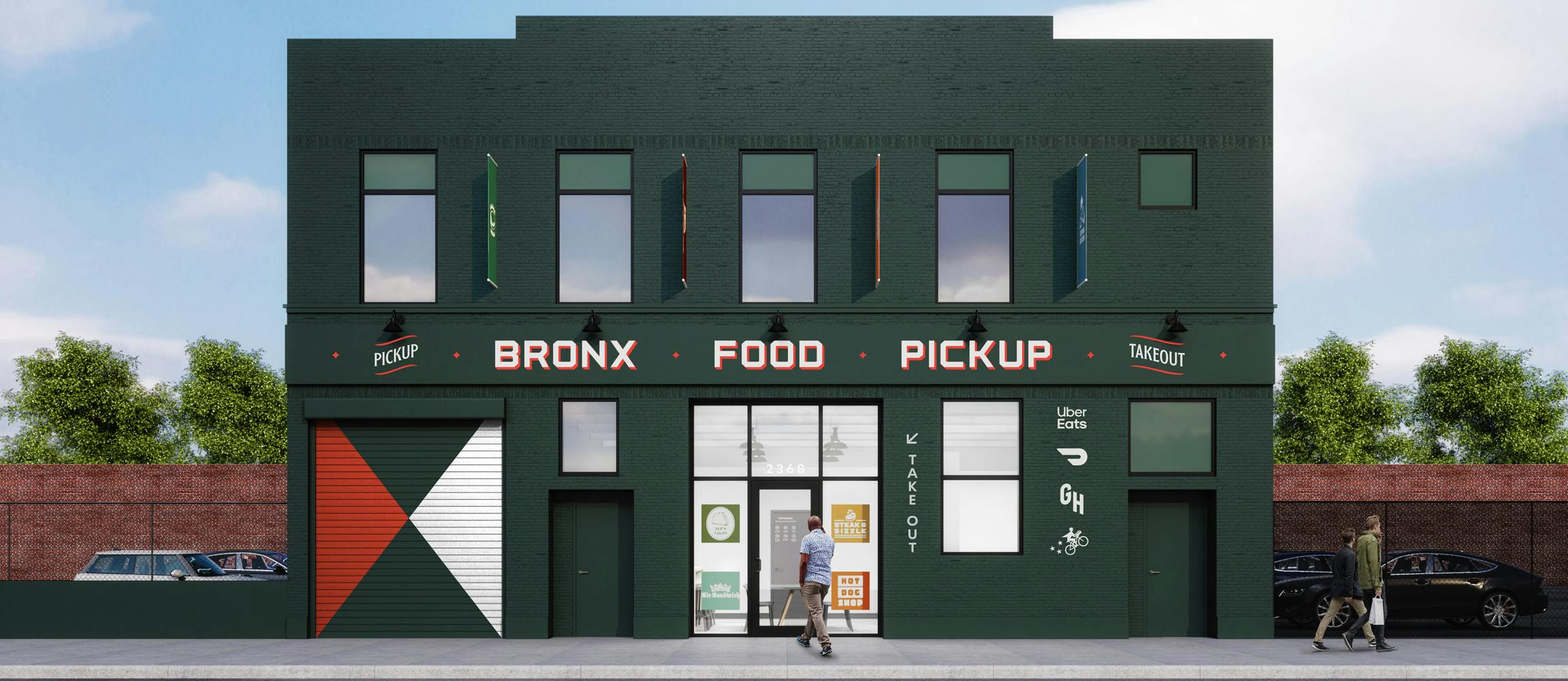 New York locations
The Bronx
Get cooking to more hungry customers in the heart of The Bronx with our ghost kitchens optimized for efficiency.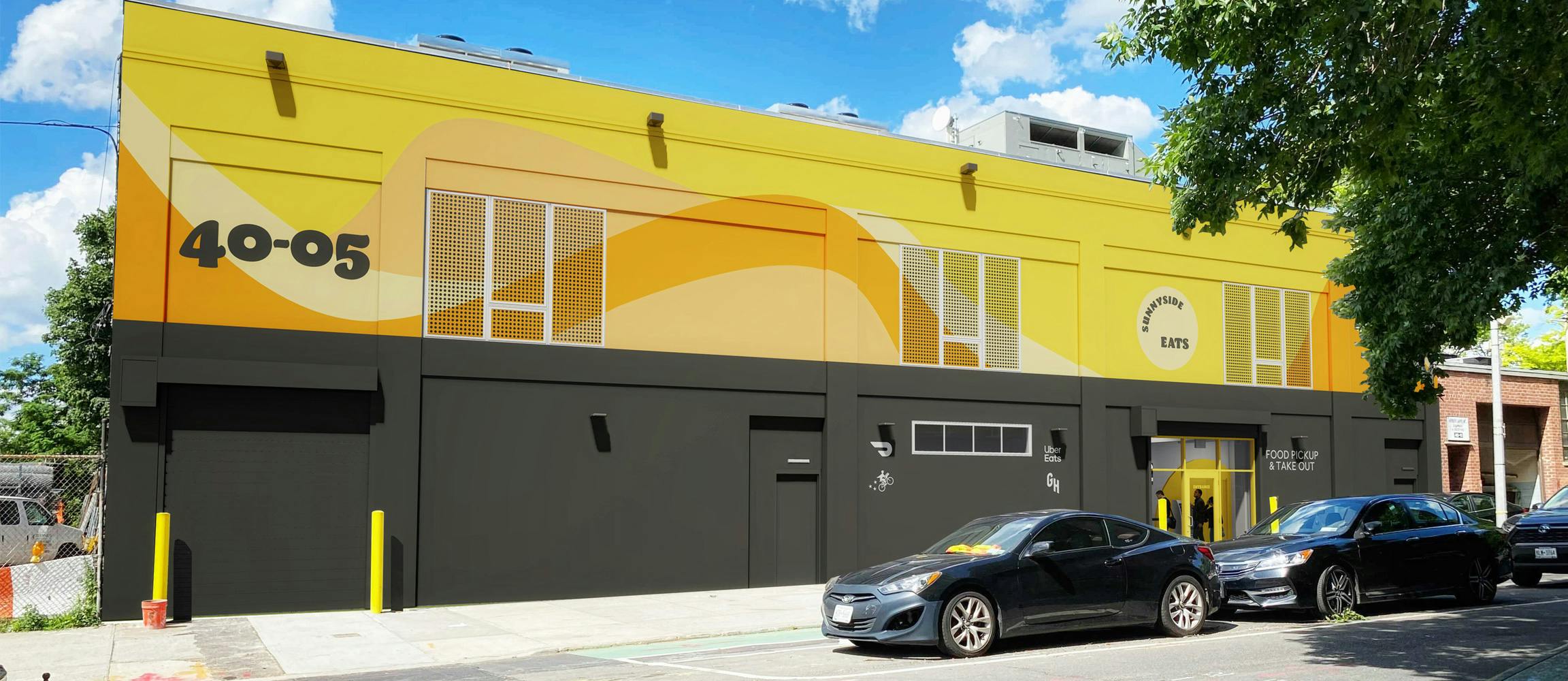 New York locations
Long Island City
Grow your restaurant business at our Long Island City ghost kitchen location near local residents and students.
New York locations
Astoria
Expand your delivery radius with a ghost kitchen in Astoria.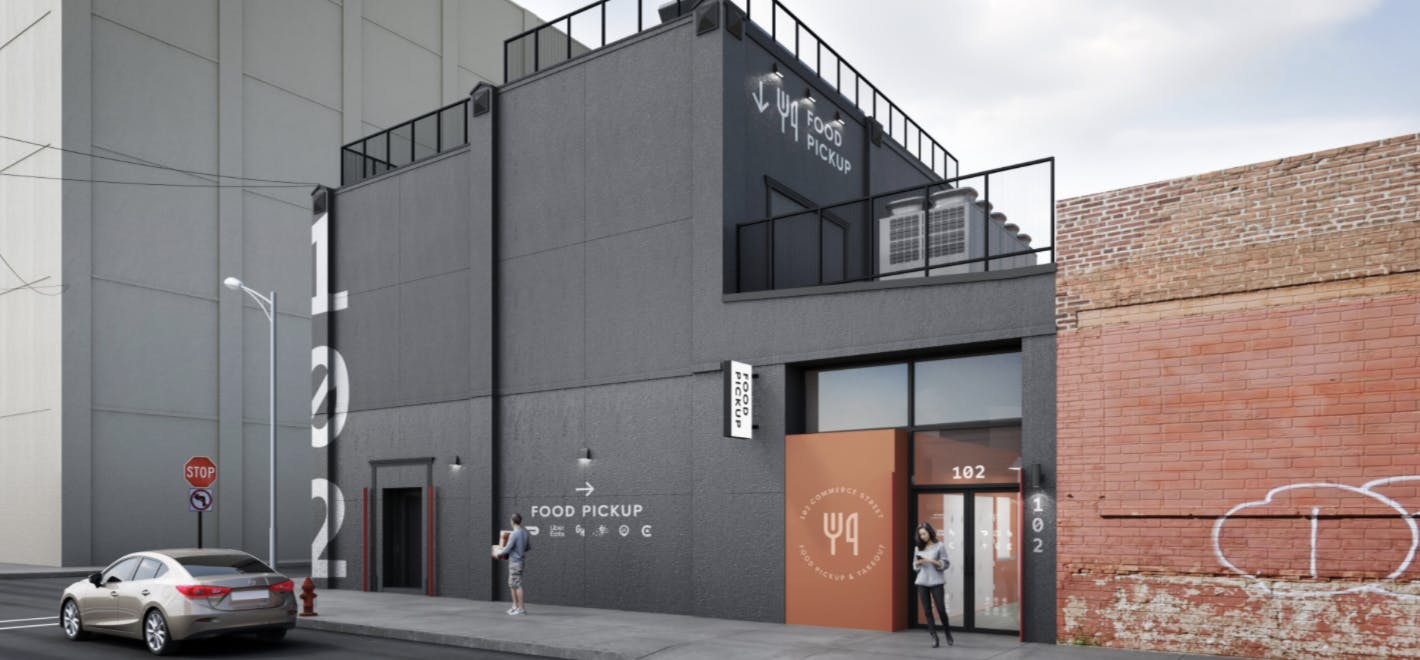 New York locations
Brooklyn Commerce
Reach more hungry customers ordering online near Brooklyn Commerce.
Locations in all the right places
Questions? 
We're here to help
What are the requirements to set up a ghost kitchen in New York?
If you're hoping to set up a dark kitchen New York state approves of, you'll need to acquire the correct equipment, construction codes, permits, and inspections. New York commissary kitchens, brick-and-mortar restaurants, food trucks, and ghost kitchens must follow many of the same guidelines but do have their own special considerations as well. 
In other words, there are a handful of boxes to check. Don't worry—CloudKitchens is ready to take on the challenge. We're set up to handle the construction of your commercial kitchen space, including making sure everything is up to code. We'll keep you updated along the way, while you spend time doing what great cooks do: developing and testing your menu.
---
How much does it cost to start a ghost kitchen in New York?
To set up a ghost kitchen New York residents will love, you'll only need an initial investment of about $30,000 dollars—that is, when you work with CloudKitchens. 
---