Golden State gastronomy to-go?
CloudKitchens makes it easy
Whether you're operating from the heart of Hollywood or streamlining service in Silicon Valley, a CloudKitchens ghost kitchen will kick your culinary business up a notch.
SCROLL
Ghost kitchens versus traditional restaurants
---
Real Estate
Pay only for the space you need, rather than for empty dining rooms and waiting areas.
---
Staff required
We provide all your support staff, and there's no need for front-of-house labor, so you can work with a smaller team.
---
Weeks to launch
Our facilities are move-in ready and we can help you navigate the permitting process.
---
Investment
Avoid the $1 million+ startup cost on your own restaurant to start seeing profits faster.
---
Breakeven
With a ghost kitchen, you can break even in as little as 6 months with a 10% profit and $1M in annual sales.
Brick & mortar
traditional restaurant
CloudKitchens
delivery restaurant
2000 ft4
High cost, high traffic address
~200-300 ft3*
Same area, low cost low traffic address
25+ employees
Many dedicated to front-of-house
~4 employees*
We provide staff to handle
all order handoffs and more
1 location 52 weeks
10 locations 5-10 years
1 location ~6 weeks*
Multiple locations 1 year
5 years
10% profit on 1M run rate
~6 months*
based on 10% profit and $1M in annual sales
All you need and more under the hood
We offer kitchens for modern-day chefs and help get you set up with specialized equipment and minimal fuss.
Private kitchen
Driver pickup area
Staff locker area
Restrooms
Mop wash
Cold & freezer storage
Dry storage
---
Order pickup & processing*
Courier handoff
Cleaning & maintenance
Safety & health inspections
Delivery logistics
Extraction & ventilation
On-site support staff
Delivery software

*Level of service dependent on facility
---
3 compartment sink
Prep sink
Hand sink
Commercial hood
Tablet
Grease-trap/interceptor
---
Gas points
Power outlets
High power lighting
Cold & hot water lines
Gas/fire safety system
WiFi
Trash / recycle
Ethernet connections
Grease/trap cleaning
Hood/flue cleaning
Pest control
---
---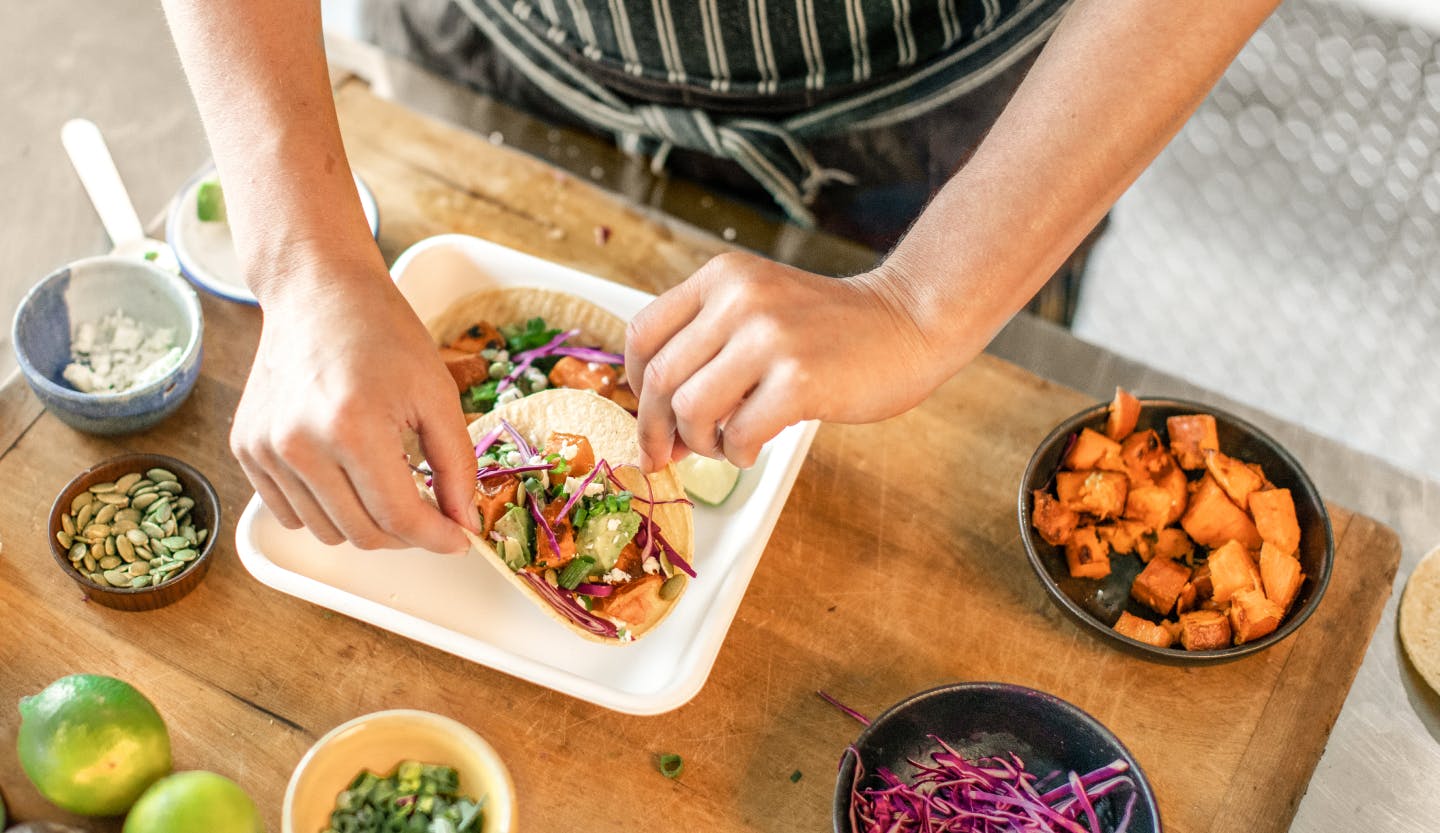 There's no question that California's a fantastic place for entrepreneurs to find their footing. Whether you're an established restauranteur, an aspiring chef, or an ambitious dealmaker, opening a ghost kitchen in California is a venture that has incredible potential.
Looking to craft incredible tacos for the hipsters in East LA, sell fresh seafood to tourists along the 101, or keep the tech industry fueled and fired up in San Francisco? California's teeming with opportunities to start a thriving delivery-only endeavor. You'll have no shortage of customers—people flock to the Golden State from all over the world to make a name for themselves and savor a taste of the good life.
CloudKitchens California ghost kitchens are located in strategic areas that will let you make the most of everything the state has to offer. Between massive student populations, sightseeing tourists, and hungry professionals, there are countless Californians who need to eat—now. Open up shop in a spot where you can reach them all, and don't worry about the complicated permits and construction details that come with launching a brick-and-mortar space. Whether it's in LA, the Bay Area, or a ghost kitchen in Sacramento, we got you covered.
CloudKitchens can take care of your logistical concerns and get you up and running for an initial investment of $30k. That means you can secure a Hollywood ending for your restaurant on an indie-film budget. Plus, you'll have our cast of supporting players throughout the entire production. While you and your cooks prepare delicious food, our staff will manage the rest. From cleaning and maintenance of the kitchen space to order fulfillment, your dedicated CloudKitchens team will be onsite to help you handle everything—and make your Golden State business a verified gold rush.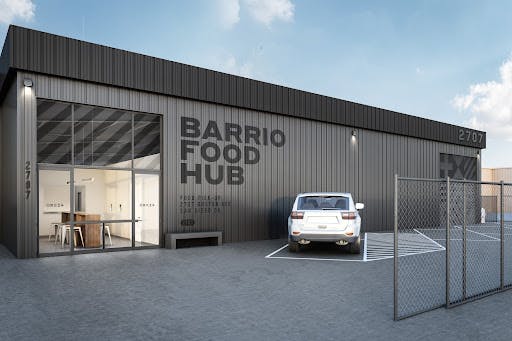 San Diego locations
Downtown San Diego
Get cooking to more hungry customers in the heart of San Diego with our ghost kitchens optimized for efficiency.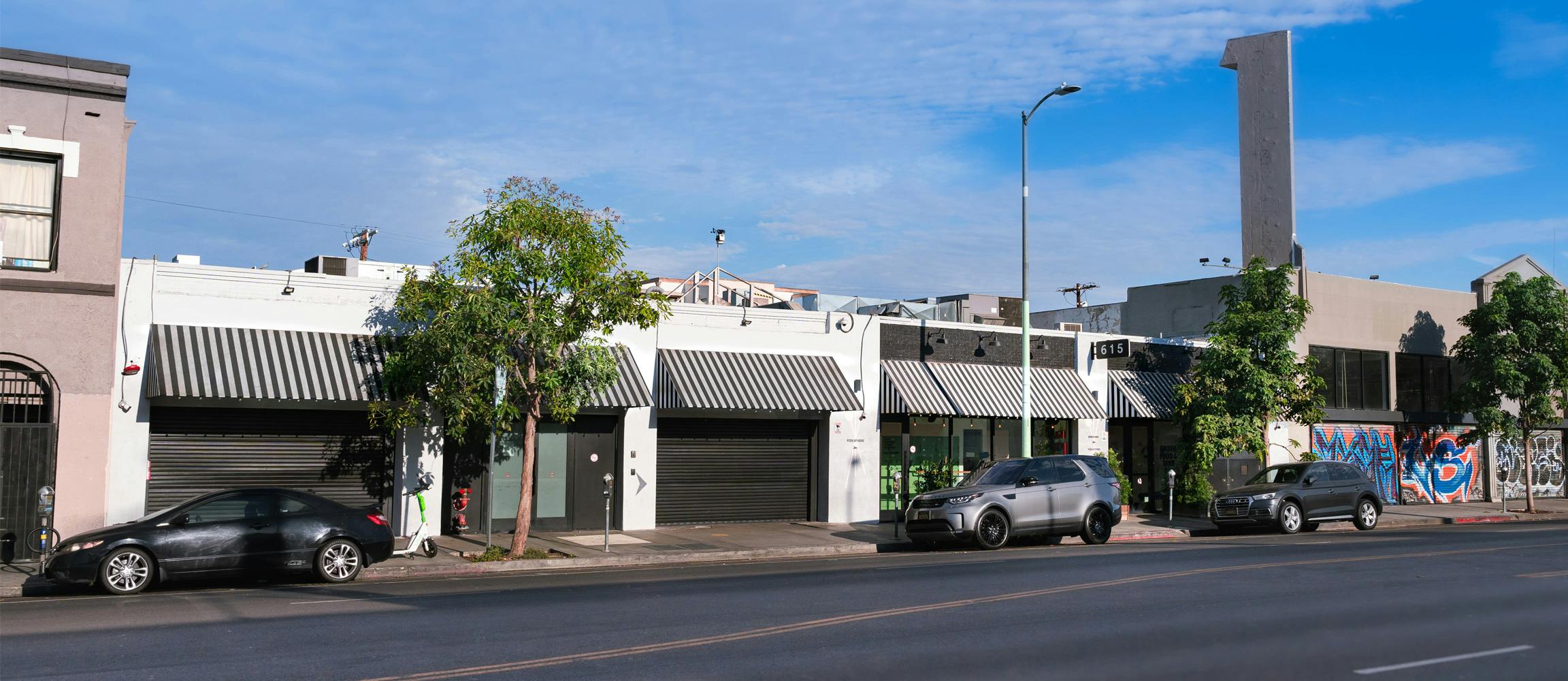 Los Angeles locations
Hollywood
Grow your restaurant business at our Hollywood ghost kitchen location near local residents and students.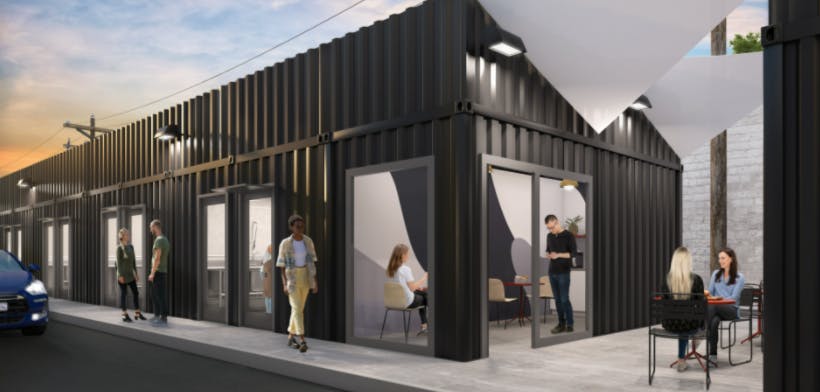 Los Angeles locations
University Park
Expand your delivery radius with a ghost kitchen in University Park.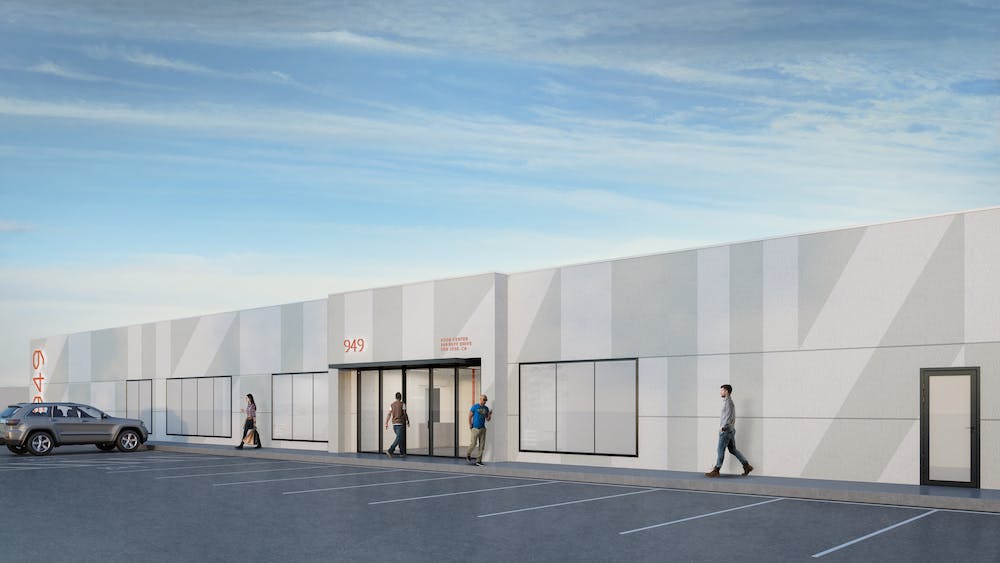 San Francisco locations
San Jose
Reach more hungry customers ordering online near Lawndale.
Questions? 
We're here to help
What are the requirements to set up a ghost kitchen in California?
California's government is notoriously strict when it comes to food safety requirements in a commercial kitchen and the restaurant industry in general. Setting up any food-service operation in California (ghost kitchen model included) requires permits, certifications, and inspections through the California Department of Public Health.  
Sorting through commercial kitchen California policies can feel a bit overwhelming. That bureaucratic frustration is part of why we started CloudKitchens in the first place. We're happy to handle the red tape, the construction, and even cleaning, maintenance, and order fulfillment. Work with us to outsource requirement woes, and stay focused on your passion—creating incredible food.
---
How much does it cost to start a ghost kitchen in California?
California's cost of living may be high, but it's cheaper than ever to open a ghost kitchen in the Golden State. Whether you're in the Bay Area, Southern California, or even up in Northern California, you can start a food delivery business with CloudKitchens for an initial investment of just 30k, and start filling orders in as little as four weeks.
Save hundreds of thousands in start-up costs, and get cooking (and collecting payments) faster. Success isn't a pipe dream—when you partner with CloudKitchens, it's a beautiful reality.
---