Serve up delicious delivery cuisine in the Land of 10,000 Lakes
Start a delivery-only kitchen in Minnesota with CloudKitchens—and make waves in the Land of 10,000 Lakes. 
Scroll
Brands we
work with
Food & snacks
---
Drinks
---
Consumer goods
---
Alcoholic beverages
---
Ghost kitchens versus traditional restaurants
---
Real Estate
Pay only for the space you need, rather than for empty dining rooms and waiting areas.
---
Staff required
We provide all your support staff, and there's no need for front-of-house labor, so you can work with a smaller team.
---
Weeks to launch
Our facilities are move-in ready and we can help you navigate the permitting process.
---
Investment
Avoid the $1 million+ startup cost on your own restaurant to start seeing profits faster.
---
Breakeven
With a ghost kitchen, you can break even in as little as 6 months with a 10% profit and $1M in annual sales.
Brick & mortar
traditional restaurant
CloudKitchens
delivery restaurant
2000 ft4
High cost, high traffic address
~200-300 ft3*
Same area, low cost low traffic address
25+ employees
Many dedicated to front-of-house
~4 employees*
We provide staff to handle
all order handoffs and more
1 location 52 weeks
10 locations 5-10 years
1 location ~6 weeks*
Multiple locations 1 year
5 years
10% profit on 1M run rate
~6 months*
based on 10% profit and $1M in annual sales
All you need and more under the hood
We offer kitchens for modern-day chefs and help get you set up with specialized equipment and minimal fuss.
Private kitchen
Driver pickup area
Staff locker area
Restrooms
Mop wash
Cold & freezer storage
Dry storage
---
Order pickup & processing
Courier handoff
Cleaning & maintenance
Safety & health inspections
Delivery logistics
Extraction & ventilation
On-site support staff
Delivery software
---
3 compartment sink
Prep sink
Hand sink
Commercial hood
Tablet
Grease-trap/interceptor
---
Gas points
Power outlets
High power lighting
Cold & hot water lines
Gas/fire safety system
WiFi
Trash / recycle
Ethernet connections
Grease/trap cleaning
Hood/flu cleaning
Pest control
---
---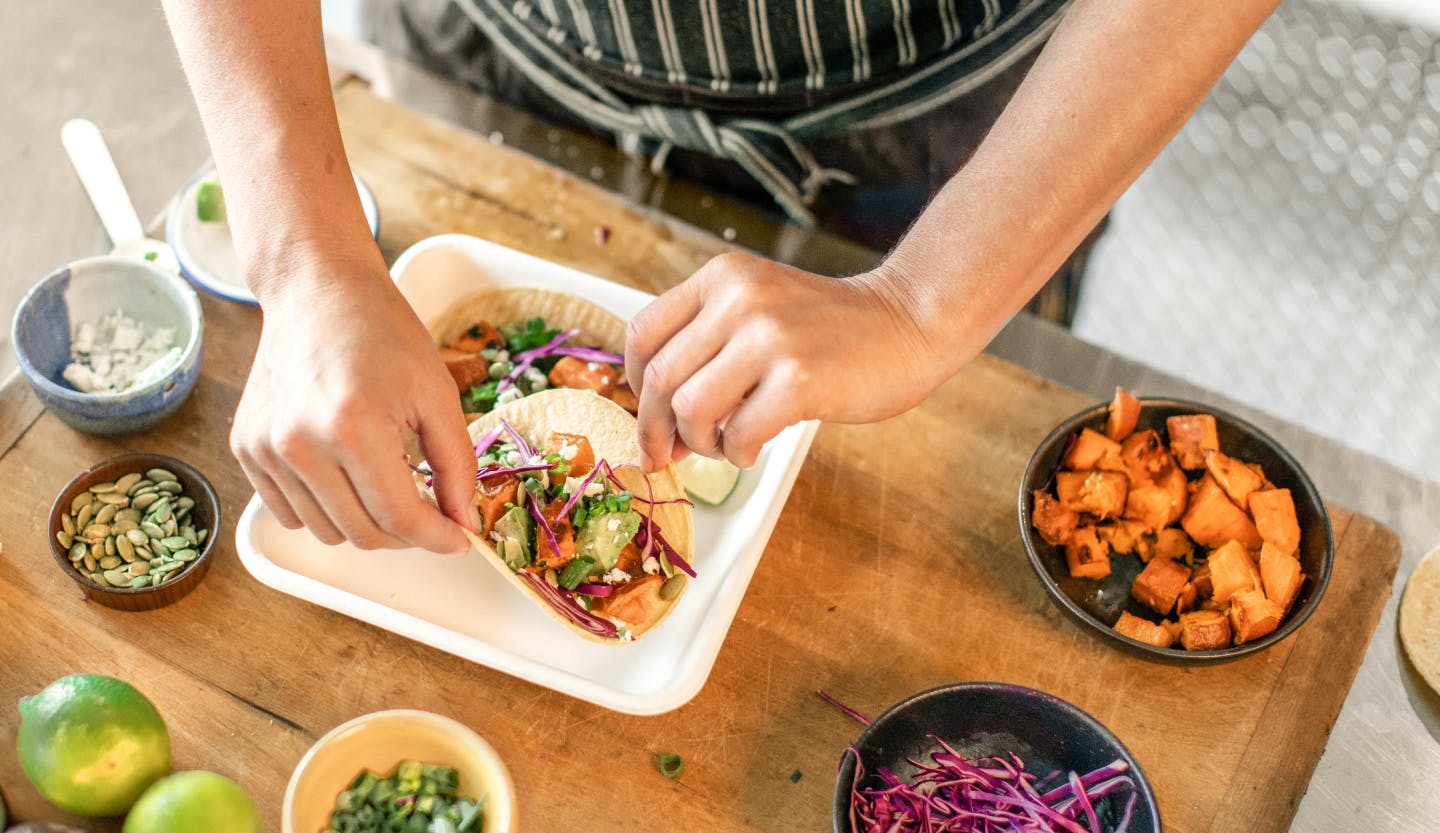 Minnesota is more than stunning natural scenery and starry night skies (though those things are pretty great, too). Metropolitan centers like Minneapolis, St. Paul, Duluth, and St. Cloud are home to millions of hungry Minnesotans. Whether you're feeding University students on the campus of Carleton College, catering to tourists who have worked up an appetite canoeing on the lakes, or delivering dinner to the many hardworking folks who call Minnesota home, CloudKitchens is happy to help make it all possible. 
Minnesota's cuisine is a rich tapestry. You can find all kinds of delicious food in the North Star State—indigenous dishes made with local wild rice and root vegetables, breaded freshwater walleye (the state fish), tater tot hotdish, and Scandinavian lefse are just a few of the options. Whether you're following in the footsteps of those who came before you or bringing a completely new taste to the table, Minnesotans are eager to eat what you're dishing up.  
Join the thriving East Asian scene in St. Paul's Hmongtown, sling out juicy Lucy burgers, or serve up Swedish meatballs in style. CloudKitchens in Minnesota allows you to create incredible cuisine without worrying about maintaining a dining room, payrolling waitstaff, or spending a fortune on brick-and-mortar expenses - all through your own ghost kitchen.
With a starting investment of just 30k and in as little as four weeks, you can break into the restaurant industry, open your virtual restaurant, and start delivering delicious food to eager customers across the state. There's no reason to wait. Schedule a tour of a CloudKitchens facility in Minnesota today and discover how your food business can be the best in the Midwest.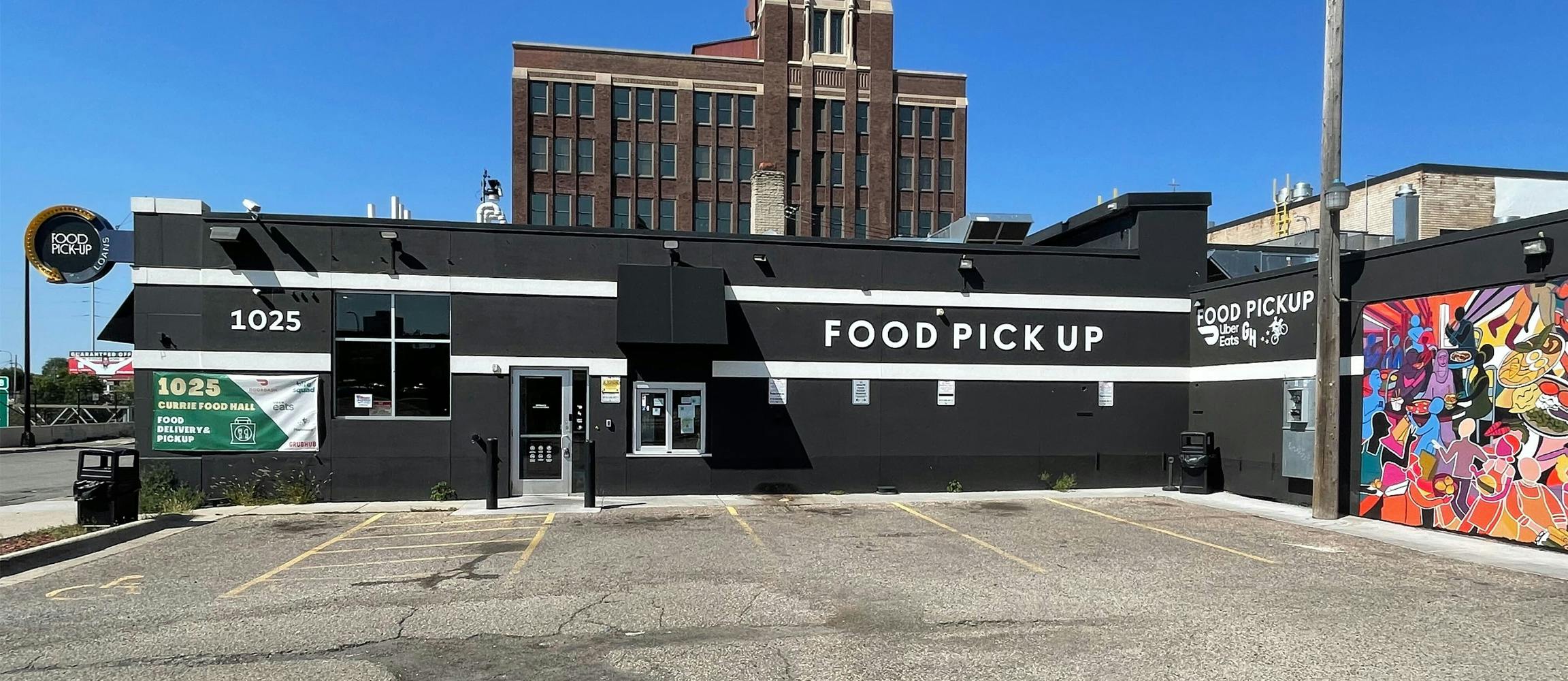 Minnesota locations
Currie Ave
Get cooking to more hungry customers in the heart of Minneapolis with our ghost kitchens optimized for efficiency.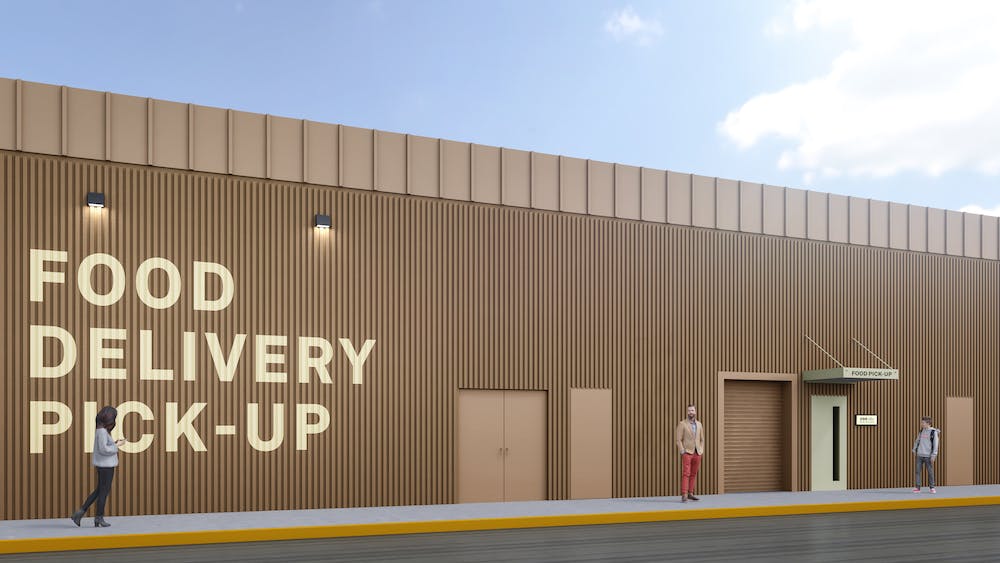 Minneapolis locations
Blaine
Grow your restaurant business at our second Minneapolis ghost kitchen location near local residents and students.
Questions? 
We're here to help
What are the requirements to set up a ghost kitchen in Minnesota?
If you're setting up a Minnesota ghost kitchen concept from the ground up, you'll need to submit detailed plans, inspections, and licensing to the Minnesota Department of Health (MDH).
But when you work with CloudKitchens, you don't have to worry about the red tape. We'll set you up with an established commercial kitchen space so that you can have absolute confidence in the construction, safety, and proper permitting of your ghost, or virtual kitchen. Minnesota's delivery market is ready now. Don't waste time handling everything yourself—let CloudKitchens handle the bureaucracy and open a ghost kitchen in Minnesota that residents will love in as little as six weeks.
---
How much does it cost to start a ghost kitchen in Minnesota?
To open a ghost kitchen that Minnesota residents will love, it doesn't have to cost millions in start-up fees. Set up your ghost kitchen with CloudKitchens for as little as $30k upfront and start seeing returns on your restaurant dream—fast. 
---