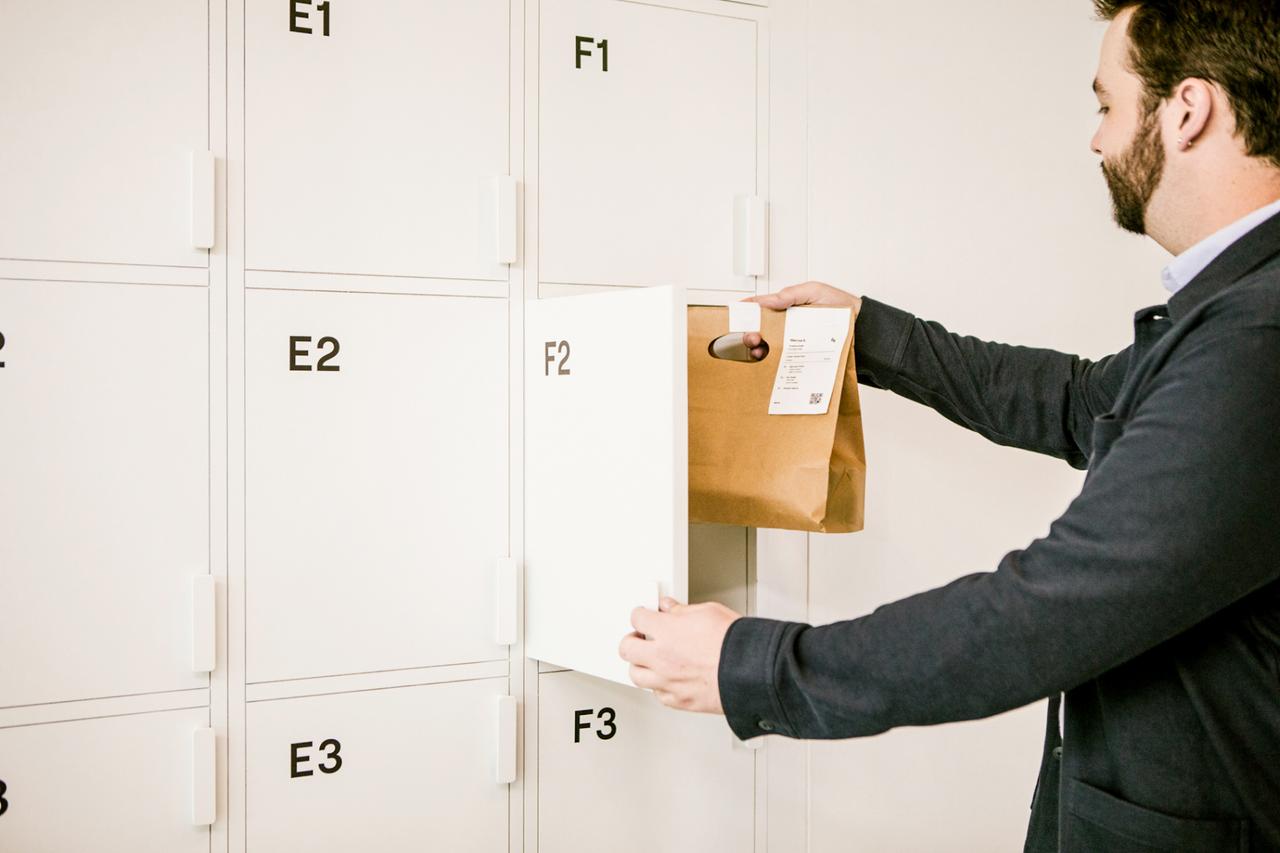 If you've ever dreamt of becoming a restaurant owner, you may be closer to making that dream more of a reality now than ever before. The growth of ghost kitchens—also known as dark kitchens, virtual kitchens, or virtual restaurants—have exploded in the last few years, and they're making restaurant management more affordable than ever.
Infrastructure to support ghost kitchens has grown alongside their popularity. Today you'll find software, facilities, and funding partners who are eager to work with talented chefs and food business entrepreneurs.
Let's dive into ghost kitchen startup cost and how it differs from a brick-and-mortar restaurant launch.
Primary costs to consider when starting a ghost kitchen
So, how much does it cost to start a ghost kitchen? While there are some fairly fixed and stable budget items, restaurant industry regulations vary state by state. To nail down the specifics, consult with your state's appropriate departments, such as health, revenue, or economic development.
With that said, below you'll find the average costs to plan for as you develop your ghost kitchen business plan.
#1: Facility and equipment
A ghost kitchen operates without on-site dining, but you'll still need a commercial kitchen space to create and send food out to be delivered. There are a few options available to choose from:
•Set up a kitchen-only property on your own
•Work with an established restaurant to prepare your menu or use off-hours
•Partner with a ghost kitchen provider for space and services
You can identify fixed costs that cover the facility and more when working with CloudKitchens. Rather than covering each of these on your own, your monthly fee covers:
•Costs of a 200-square-foot kitchen
•Extensive commercial kitchen equipment and furnishings
•Utilities
•Facility licensing
•Single-tablet, point-of-service ordering and delivery order tracking
•Food delivery service and staff
#2: Staffing
What role will you play in your virtual restaurant—business manager, chef, jack-of-all-trades? Once you identify your menu, scale, and operating hours, you'll need to identify what roles are essential at an employee level and what can be outsourced.
Many ghost kitchens may only need to operate with 3 or 4 employees, versus the 25 or more of a physical restaurant.
You can cut out front-of-house, outsource delivery via third party delivery app companies, and avoid facility maintenance and cleaning. In doing so, you can keep your focus on your food and marketing it to customers instead of losing too many work hours to human resources management.
#3: Marketing
You'll need a strong digital presence to launch a ghost kitchen. While some marketing channels are free or low-cost to enter, your budget should reflect agency or freelancer time needed to create and populate your marketing efforts.
Be sure to include:
Logo – You can find low-cost, quality logos on gig websites that offer designers if you shop carefully or go with a full-service design agency at a higher price tag. The sky's the limit on logo design, but if you're on a budget, you can plan on spending $50 – $300 with a freelancer.
Website and social presence – If you've got extra cash to spend, look for a website designer with expertise in search engine optimization, mobile-first design, and creating an easily navigable interface and menus. Your site should load quickly, be on-brand, and showcase your key information such as contact information, social links, order buttons, and business hours. If you're looking for a more affordable option, try setting up a website yourself on an easy-to-use website creation platform like WordPress or Wix.
Photography – Don't skimp on commissioning a suite of high-quality photos and short videos, particularly for photos of your food. In many cases, these will be the hook to attract customers across delivery apps, review sites, and your digital properties.
Digital advertising – Work with a net-savvy ghost kitchen marketing partner to get your ghost kitchen concept promoted on delivery apps, review sites, search engines, and more.
#4: POS and delivery software
You'll want a single cloud-based platform to handle your ordering and delivery management.
Be sure to look for:
•Real-time kitchen display systems to track incoming orders as soon as they're placed
•Integrated inventory management
•Data analytics and reports that you can understand and use
•Integration with all outside delivery companies and side-by-side reporting
•Intuitive design that's easy to use and train others to use
•Tracking and reporting to help tighten your customer delivery wait time
For these services, you should plan to pay a one-time installation fee and a monthly subscription fee for the software itself.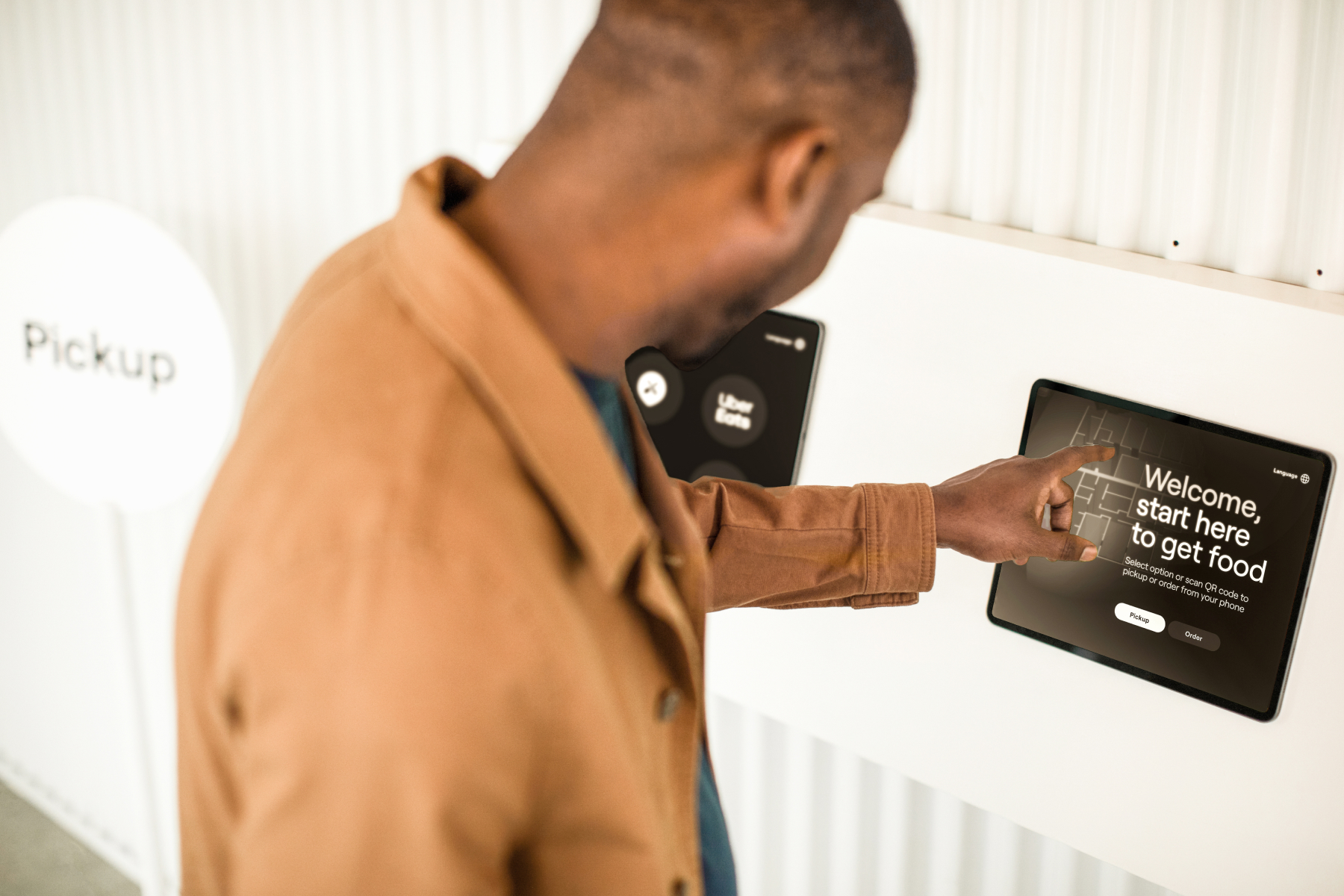 #5: Inventory
Startup and ongoing inventory costs depend on your menu and location, but the impact of recent inflation is in full effect at grocery stores. Here are a few tips for proper inventory management:
•Offering seasonal foods to take advantage of lower prices for in-season produce
•Maintaining tight control over food storage and labeling procedures
•Using daily specials and menu options to help avoid food waste
•Reviewing your inventory practices against customer habits to reduce overbuying
#6: Insurance
Like any business, you'll need to be protected against legal claims and damages when managing a ghost kitchen. These could include:
•Employee accidents
•Workplace violence
•Customer claims of food poisoning
Since you're not serving customers on-site, you'll pay less than a brick-and-mortar restaurant in insurance costs, but you'll still have employees working with fire, knives, and slippery floors. Keep accident prevention in mind when training employees and setting up kitchen practices and policies.
Work with an insurance agent who is familiar with virtual businesses to identify the types and amounts of insurance you need to protect your business without overpaying. This will likely include:
•Employers insurance
•Public liability insurance
#7: Business setup, licenses, and permits
Remember that the costs of launching a ghost kitchen will vary from state to state. However, on top of that, there are often local regulations in place at the city or county level. If you're still in the planning stage and haven't quite locked down a neighborhood in which to conduct your business, be sure to include both the cost and potential wait time for licenses and permits as part of the pro/con list of where you launch your business.
Common costs and steps include:
Business designation and state registration — Will you act as a sole proprietor, a partnership, a limited liability company (LLC), or a C corporation? Will you have a DBA (doing business as) name? LLCs are usually the go-to designation for ghost kitchens, but be sure to get the advice you need from a local small business bureau in order to make the best choice for your situation.
State business registration costs - Can be as little as $10 – $100 for a DBA (doing business as) name and can be up to hundreds depending on location and organizational structure. The average cost for LLC registration is $132. Beware of some other additional costs including consultation fees for legal and tax expertise
Business license – You may need an annually renewable license to operate your business locally.
State license cost - Can be as little as $50 and can go up to hundreds, depending on location.
Food handling permit or license – Required in most locations by the local health department, this license pertains to food storage and handling, sanitation, and policies. It's usually renewable every three to five years. It's often handled through individual certification and may require there to be at least one certified individual on staff during all business hours.
Food handling certification - ranges from free to $199 or more depending on location
Food service license – Depending on your location and kitchen arrangement, you may need to obtain this license or it may be taken care of by the facility you're using. If so, review your lease terms carefully to ensure you're legally covered. It usually pertains to both the facility and the practices used by restaurant personnel.
Food services license fee - $100 – $1,000 depending on location
One thing you can avoid by starting a ghost kitchen with a managed kitchen rental is a building occupancy license, which typically pertains to property classification, safety, and adherence to codes.
Additional costs to help scale your ghost kitchen
If you're keeping the startup budget lean, you may want to plan ahead for how to keep your new ghost kitchen growing. Common next-stage investing includes:
Building out marketing channel
Once you're established and ready to grow your sales, investing in marketing can help you scale up. You can:
•Grow your social media game with increased posting, analysis, and ad campaigns
•Connect with social influencers
•Add a loyalty program for repeat customers
•Provide incentives for customer referrals
•Increase your ad buys with pay-per-click search engine ads and other digital marketing
•Work with coupon platforms
•Partner on offers with local entertainment venues and non-restaurant businesses
The best part? Tapping into the basic functions of social media is usually free. From there, you may decide to run targeted ad campaigns in which you can spend as much as your marketing budget allows.
Data analysis
It might be nice to set and forget your branding and marketing campaigns, but reviewing social engagement, web traffic, offer responses, and advertising clicks and conversions is a must. This may mean an option for part-time freelancer or agency help, or learning the ins and outs of social and search engine advertising dashboards yourself.
The good news is that the cost of time and money goes toward strategic oversight that can yield immediate results. Understanding and responding to your data can:
•Identify pain or confusion points where customers drop off before completing an order
•Clearly show which offers and ad campaigns work best
•Help you plan inventory, staffing, and menu changes based on what's selling and when
CloudKitchens: a cost-effective way to launch your ghost kitchen
Launching a traditional restaurant can take years to plan, build up resources and contacts, and attract investors to support the high price tag of a brick-and-mortar eatery. Capital investment can easily come in at the $1 million level, between high-traffic real estate, dining room design, and a full suite of staff for both kitchen and front-of-house.
Between the licensing, permits, facility creation and inspections, and staffing, it takes a year on average to open a physical restaurant, and up to five years to break even.
In comparison, a ghost kitchen is faster to open and break-even, and significantly less expensive. Businesses that partner with CloudKitchens, for example, launch in as little as six weeks with an average $30k capital investment and break-even within six months.
If you're planning to start a ghost kitchen—or you're looking for an upgrade for your current virtual restaurant facility—we invite you to take a tour and see what CloudKitchens can offer.
We help ghost kitchens turn into real-life success stories, and we'd like to help you find the right fit for your business.
Sources:
Modern Restaurant Management. Opening a Ghost Kitchen? Know the Laws That Will Impact Your Business. https://modernrestaurantmanagement.com/opening-a-ghost-kitchen-know-the-laws-that-will-impact-your-business/
Lightspeed. The 16 Licenses and Permits Needed to Open a Restaurant. https://www.lightspeedhq.com/blog/restaurant-licenses-and-permits/
LLC University. LLC cost by state – How much does an LLC cost? https://www.llcuniversity.com/llc-filing-fees-by-state/
NerdWallet. How to Get a Business License. https://www.nerdwallet.com/article/small-business/how-to-get-a-business-license#how-much-is-a-business-license
---
There's more where that came from.
Get in the know and check out our additional insights
View all posts
Start
cooking with us

today