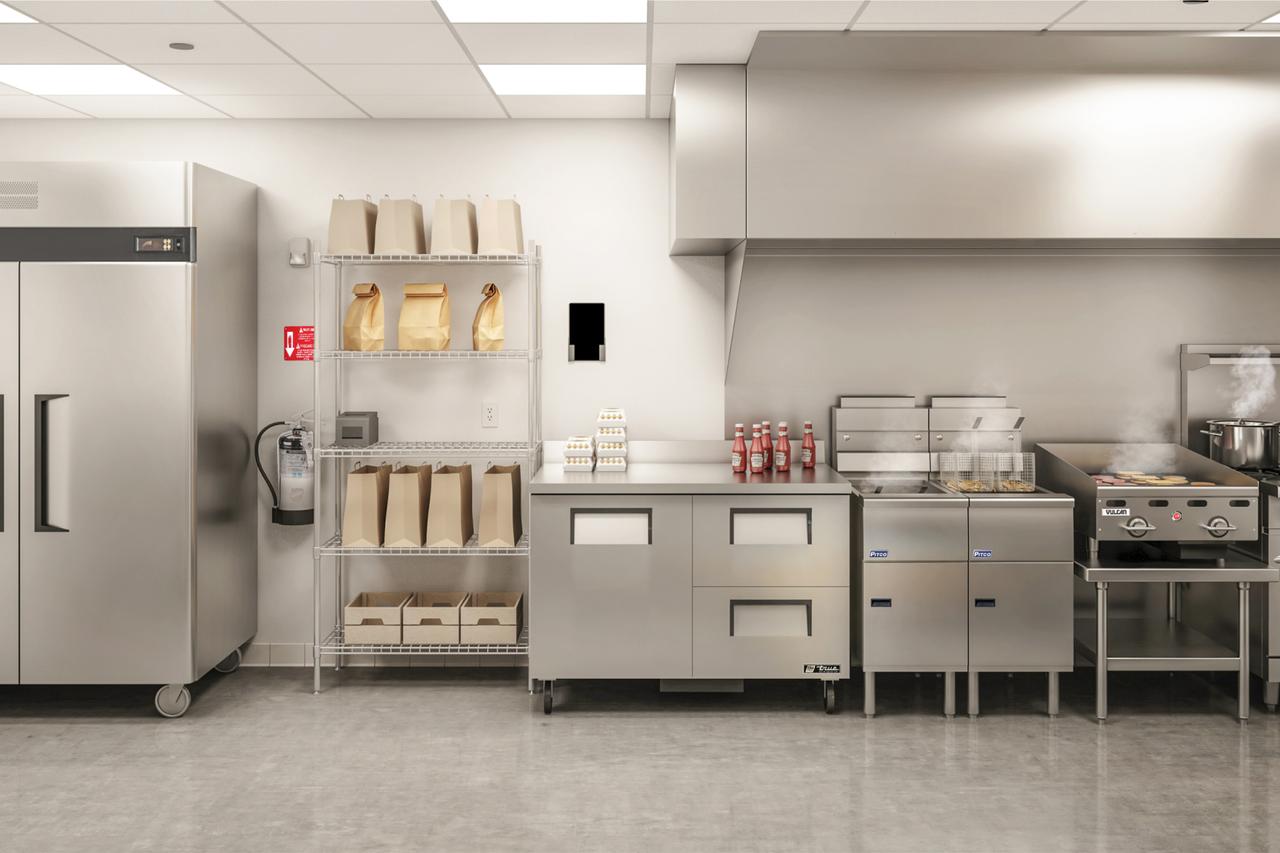 If you're ready to dip your toes into the virtual restaurant industry —or grow your current ghost kitchen profit— you need to know the must-have marketing strategies for virtual kitchens.
The good news is that there are several ways to maximize your marketing footprint and grow your brand without the need for a huge budget. You can blend free and low-cost options, test what works best for you, and easily increase—or decrease—marketing spending based on business needs.
Before you put on your apron and start working your magic in the kitchen, follow these helpful tips to take your ghost kitchen marketing strategy from bland to chef's kiss.
How to effectively market a ghost kitchen
There are tried-and-true methods to market any virtual business, and most of them can be approached with minimal cost in terms of dollars. However, the true cost of some digital marketing often comes in the form of time management.
To ensure you're using your time wisely, let's take a look at some of the basics for ghost kitchen marketing and how you manage this within your ghost kitchen start-up cost:
#1: Know your audience
Hopefully, your customer base will grow to include every hungry person within the range of your delivery service. But besides a short stack of zip codes, you'll need to know who your potential customers are, and how that influences their ordering choices.
Start by considering the following. Are you located in a:
•College town with young adults studying or partying late into the night?
•Bedroom community of commuters?
•Vacation destination with tourists unfamiliar with the area?
•Urban area with offices in need of lunch options?
Next, your menu selections, pricing structure, discount and offers plan, and marketing mix will all be influenced by your customers:
•Age and stage in life
•Average income and what value they place on price and exclusivity
•Family structure and presence of children
•Daily rhythm of work and social gatherings
•Community and ethnic traditions or preferences
The more you can discover about the layers of people who work and live in your ghost restaurant zone, the more efficiently you'll be able to attract their business and grow your revenue.
#2: Develop a brand
When you see a banner ad for a well-known brand, you don't usually need to read the fine print to understand who they are and what they're offering. Rolex is luxury and quality that lasts for those who don't need to ask the price; Wal-Mart is the impersonal low-cost giant; Marriott is a comfortable go-to for business travelers.
Brands are expressed through:
•A clear expression of organizational values
•Consistency of every interaction
•Intentional design and detail management
•Unique personality and tone of voice
For a ghost restaurant, creating a brand means outlining your core value system, studying your local food environment and competition as well as stating your online availability and usage. Your ghost kitchen brand starts with a name, and it needs to be:
•Unique and not easily confused with local competitors
•Available to use in terms of trademark and web domain
•Short and easy to remember and to type into a search bar
•Supportive of your overall values and brand voice
#3: Focus on food imagery
Skimping and saving can be done in many areas of digital marketing, but we don't recommend doing so when it comes to photography. Your food pictures will be the star of your online marketing and branding show, and they need to appear professional, desirable, and fresh.
This means combining optimal lighting, composition, plating, and settings. Investing in professional photos can go a long way toward attracting new customers. If you can't start with a professional, research tips on food photography online to make the best of your available equipment and photo set-up.
In addition to food photography, consider:
•Photographs of the sourcing, cooking, and plating process of your food
•Chef and staff photo highlights
•Videos that help highlight promotions or your ghost kitchen's story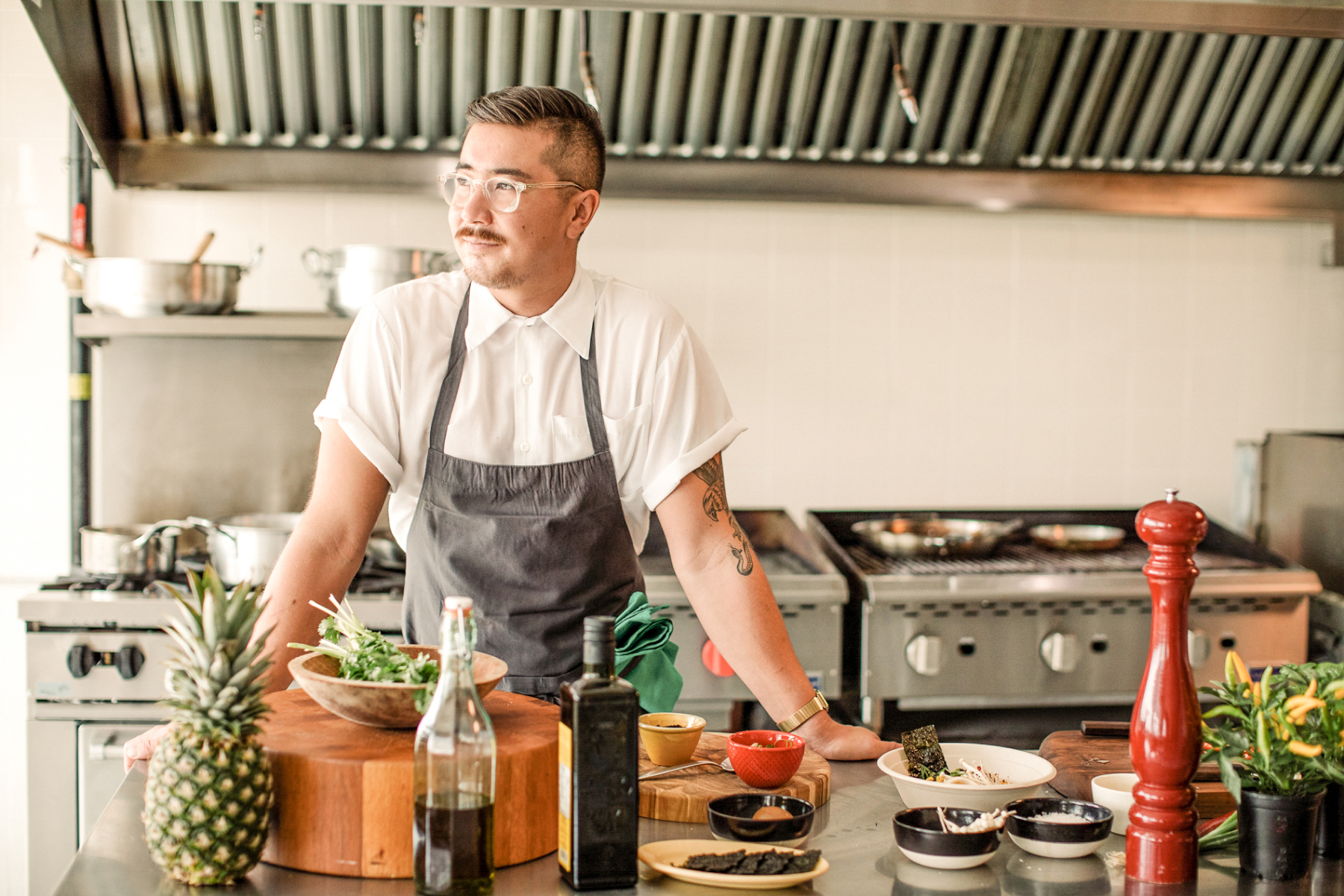 #4: Build a website
Aside from an online hub where customers can browse your menu and place orders, your website development is often the pathway toward settling on specific brand details like the color scheme, tone of voice, and a company name. Beyond that, your website should:
•Be easy to navigate and user-friendly
•Load quickly
•Have a simple, clear, available name and domain
•Be optimized for mobile use
•Provide immediate access to an "order now" button, contact details, hours, and menu
•Be optimized for search engines
#5: Maintain an active presence on social media
Social media is another key part of your online presence, and it serves as a conduit for communication with current and future customers. You can use it to:
•Provide offers and incentives
•Showcase new and enticing photos
•Further establish a brand personality and tone of voice
•Establish urgency with limited-time deals or specials of the day
While setting up social accounts is free, it can be a major drain on time without the right plan.
Start with these steps:
Choose your platforms– Plug in your audience knowledge to figure out which platforms your customers are likely to use. Some commonly used channels amongst ghost kitchens are:
•Instagram
•Twitter
•Facebook
•TikTok
Plan your social engagement– Rather than just throwing in some posts and photos whenever you have time, effective social media use requires:
•Using a platform that allows you to pre-load scheduled posts
•Developing a master schedule for types and frequency of posts
•Monitoring accounts for incoming messages
Budget your time– Will you be handling social yourself or hiring an employee or contractor? Even if you're not paying anyone hourly to work on your accounts, set a time budget to ensure you don't invest more than you can afford.
#6: Experiment with digital advertising
One of the best features of digital advertising is the ability to see real-time results in terms of clicks and sales. Your ad mix should include:
•Search engine marketing such as pay-per-click Google Ads
•Ads on food delivery platforms
•Social media advertising
•Analysis of advertising metrics so you can cut low-result spending and boost what works
#7: Tap into email marketing
Newsletters and promotional emails can be an effective vehicle to stay in touch with customers, but they can also be causes of annoyance if they add to inbox overload without serving a useful or entertaining purpose.
Make sure your emails:
•Have a point, such as announcing a new menu item or providing a special offer
•Use clear, concise subject lines to entice readers to open the email
•Have a clean, easy-to-scan email body without clutter or dense text
•Personalize it with a name; personalized emails can up your conversion by 48%
#8: Personalize your packaging
Your packaging may be the only tangible way that customers touch and interact with your brand in the real world. Good packaging is vital for ghost kitchens to establish quality and presence.
Consider elements such as:
•Bags, multiple container types, utensils, or napkins with a branded logo
•Labels to apply to non-imprinted items
•Add-ons such as towelettes, seasoning, and condiments
•Advertising components such as menus or special offers
You'll also want to ask questions like, does your packaging:
•Keep meals safe, contained, and temperature controlled during delivery?
•Display the amount of luxury or quality that you want associated with your food?
•Showcase your logo upon delivery, in its fully enclosed state?
•Provide any leave-behinds that may stay with the customer?
Run through this checklist thoroughly and you may find that packaging leaves just as positive of an impression as your food's taste.
#9: Boost your reviews
Never have reviews been so important; in most cases, potential customers see your star rating right next to your business name on review and delivery sites. On your Google or other business listing sites, reviews are often excerpted and highlighted. You need positive reviews and ratings to boost your profile and convince new customers to take a chance on you.
Why marketing is important for ghost kitchens
Your business may now be equipped with a recipe for marketing success but you can enhance the flavors of your efforts even further by understanding the why behind your strategy.
Why is marketing such an essential component of any ghost kitchen's success?
For starters, consider your neighborhood's local pizza joint. Since the doors of their brick-and-mortar location opened, they've likely benefited from:
•A centrally located business
•Street-view signage
•Word-of-mouth impulse
As a ghost kitchen, you might not be able to lean on eye-catching street signs and a convenient location to attract more customers to your dishes. But that doesn't mean you can't generate chatter in the community and online about your food and service quality.
When executed properly, marketing can make up for the deficit caused by the lack of a physical location and tap into online-savvy locals who have been looking for a kitchen like yours to spice up their take-out nights.
Launch your virtual restaurant with CloudKitchens
Along with winning the marketing game, finding the right home for your food creation is key to your kitchen's success.
CloudKitchens was founded by industry experts who are on the leading edge of the ghost kitchen wave. Our team can help you decide what type of ghost kitchen business model will work best for you and get you set up with a professional kitchen space, an order tracking system, and connections to nearby delivery services.
Take a tour of one of our facilities today, and get on the shortlist to work with CloudKitchens on your business venture.

Sources:
Deliverect. 10 tips for marketing your dark kitchen online. https://www.deliverect.com/en/blog/dark-kitchens/10-tips-for-marketing-your-dark-kitchen-online
Bingage. 7 Best Digital Marketing Tactics for Delivery-Only Restaurant Business Owners. https://bingage.com/blog/7-best-digital-marketing-tactics-for-cloud-kitchen-ghost-kitchen-business-owners/
---
There's more where that came from.
Get in the know and check out our additional insights
View all posts
Start
cooking with us

today