Restaurant marketing: the ultimate guide

You may whip up the best burgers, burritos, or brisket in town with recipes that speak volumes. Unfortunately, if no one is around to hear (or taste) them, society will remain ignorant of the glory of your culinary creations.
No matter how phenomenal your dishes are, eateries can't get by on fantastic flavor alone. Diners have to discover you first. And to do that - you need to know how to market a restaurant.
Whether you're just breaking into the culinary world or are an industry veteran, every restaurant can benefit from increased exposure. So turn the pot down to a simmer while we serve up some key insights on how to grow your business with effective marketing techniques.
How to build an online restaurant menu
It all starts with the menu. Food entrepreneurs are driven by their desire to create restaurants based on a specific dish or type of cuisine that's close to their heart. Often, chef-owners have a menu in mind before sorting out any of the other logistics to get their business going.
While your flavors must be balanced on the place, so too should they be on your menu. If you're operating a traditional brick-and-mortar joint, you have a couple of different options for how to inform customers of your offerings:
Physical menus – The paper menu greets customers in a traditional format. While some people may like to hold a physical menu in their hands. they can be a bit of a boon for restaurateurs to maintain. Keeping them clean and updated can cost time, money, paper, and precious printer ink.
Digital menus – More and more restaurants are finding the multitude of benefits of digital menus. They save massive costs on printing and reprinting menus, as they can be updated easily with seasonal specials and new prices. They can't be stolen, broken, or defaced, and customers can facilitate ordering and payment right from their phones, reducing the strain on the wait staff. Plus, they help reduce paper and plastic waste.
Crafting your digital menu
Digital menus and, increasingly, digital restaurants that operate delivery-only services (i.e. ghost restaurants) are on the rise. Thus, optimizing your menu's appearance and interface is a critical aspect of marketing for restaurants. To maximize your digital menu's potential, load it up with:
• Mouthwatering descriptions detailing your dishes' ingredients and preparation
• Appetizing pictures of every dish that accurately reflect what your customers will receive
• Tempting customizable options to tack onto meals for an extra charge
Whether your menu is on Uber Eats, GrubHub, or your own website, it should be easy to navigate and free of errors. Then, after perfecting both your menu's flavor and its digital accessibility, you can focus on strategies that build your restaurant's brand.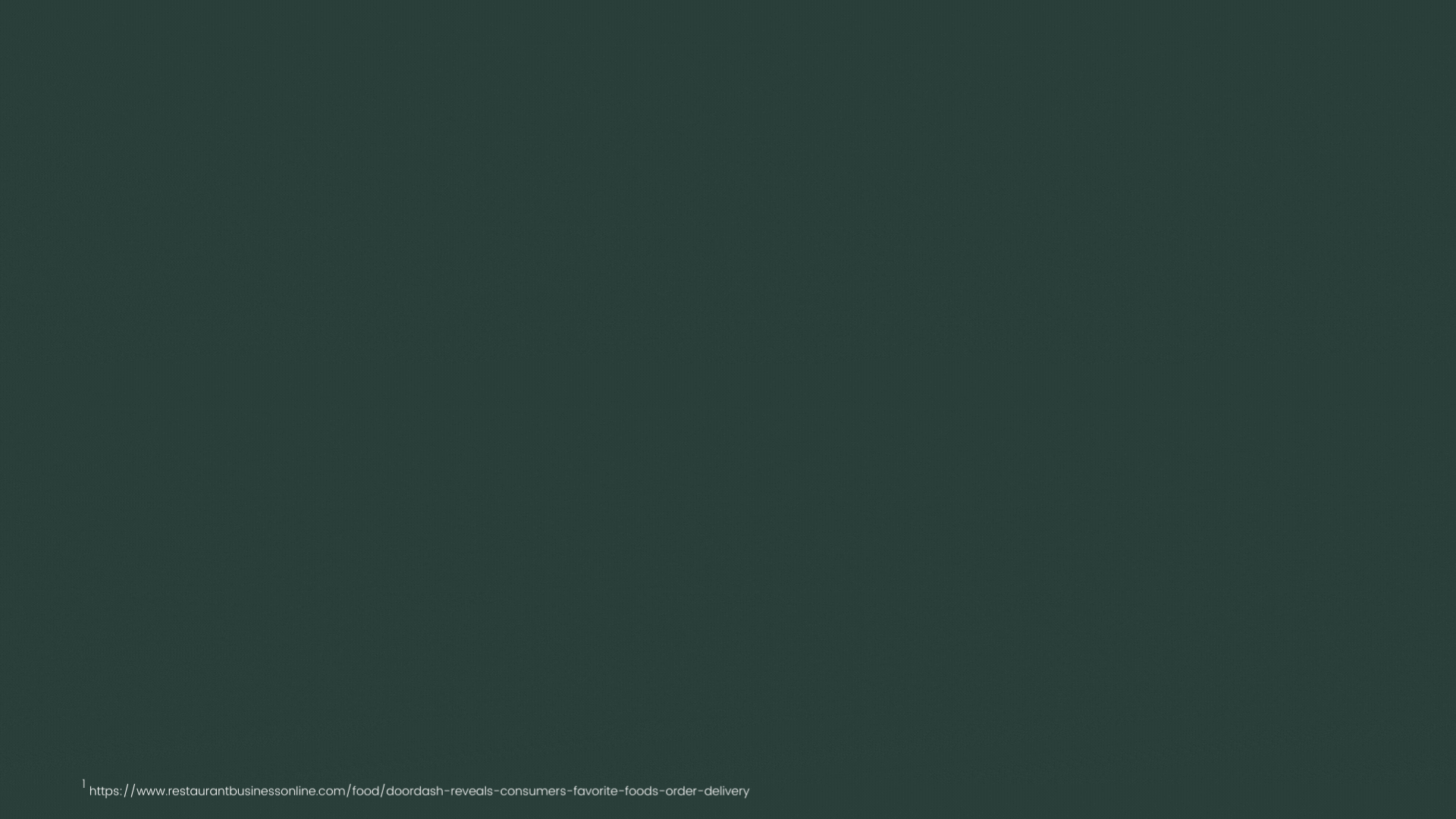 Identify what works (and what doesn't) on your menu
What sells and what sits on the shelf? More than likely, you already know your most in-demand items. But if you're a little unsure about the best sellers coming out of your kitchen, it helps to take a look through your available data.
It's helpful to look at the top-selling menu items to create an effective menu design. Beyond that, it's also useful to explore other profitability metrics, including:
Time of sale – Is one item popular at lunch but completely ignored at dinner time? Are your customers ordering one dish more than others after 10:00 pm? Sales times provide useful data points to help you determine what stays on the menu and how you choose to operate your kitchen. Perhaps offering separate menus at different times of the day could help you plan your inventory.
Ticket-time – From when the initial order is received to the time it's all boxed up - how long does it take to get each item out of the door? Faster turnover means more orders filled and more sales. For high-volume ghost kitchens, speed is integral to success. Time-intensive dishes with low demand might drag down your overall profitability.
Seasonal popularity – Not selling a lot of salads throughout the winter months? Watching your sandwich sales shrink during the spring? Consider tracking sales of items throughout the year. The data you gather can help inform which items to keep year-round, and which might be better as seasonal specials.
How to price your menu items
When you first determined the sweet spot of each dish's initial selling price, you probably broke down each menu item's cost by both ingredients and labor, then decided on pricing from those numbers.
However, rising food and labor costs may have changed your total food cost and profit margins—and up-to-date numbers are essential for deciding each menu item's price. Running a new profit margin calculation should give you a clearer picture of your most and least profitable items.
Remember that the menu engineering process is not only about eliminating the least profitable items on your menu. It's also important to consider cohesiveness when crafting your menu pricing strategy and performing menu analysis. A menu item may be valuable and capable of high profitability because of its relationship with other menu items. For example:
Consider which items are ordered together - Saucy sides, sugary desserts, and thirst-quenching beverages may not be your best profit makers by themselves, but they may be essential to driving up the sale of other items that have low profitability or low popularity.
Consider lowering the price on popular items - Is there an eye-catching menu item that has gained high popularity and customers can't stop talking about? Whether you're serving up an extravagant burger, a never-before-seen noodle dish, or an award-winning entree, the attention-grabbing qualities of these items might be enough to warrant a lower profit margin in exchange for even more orders.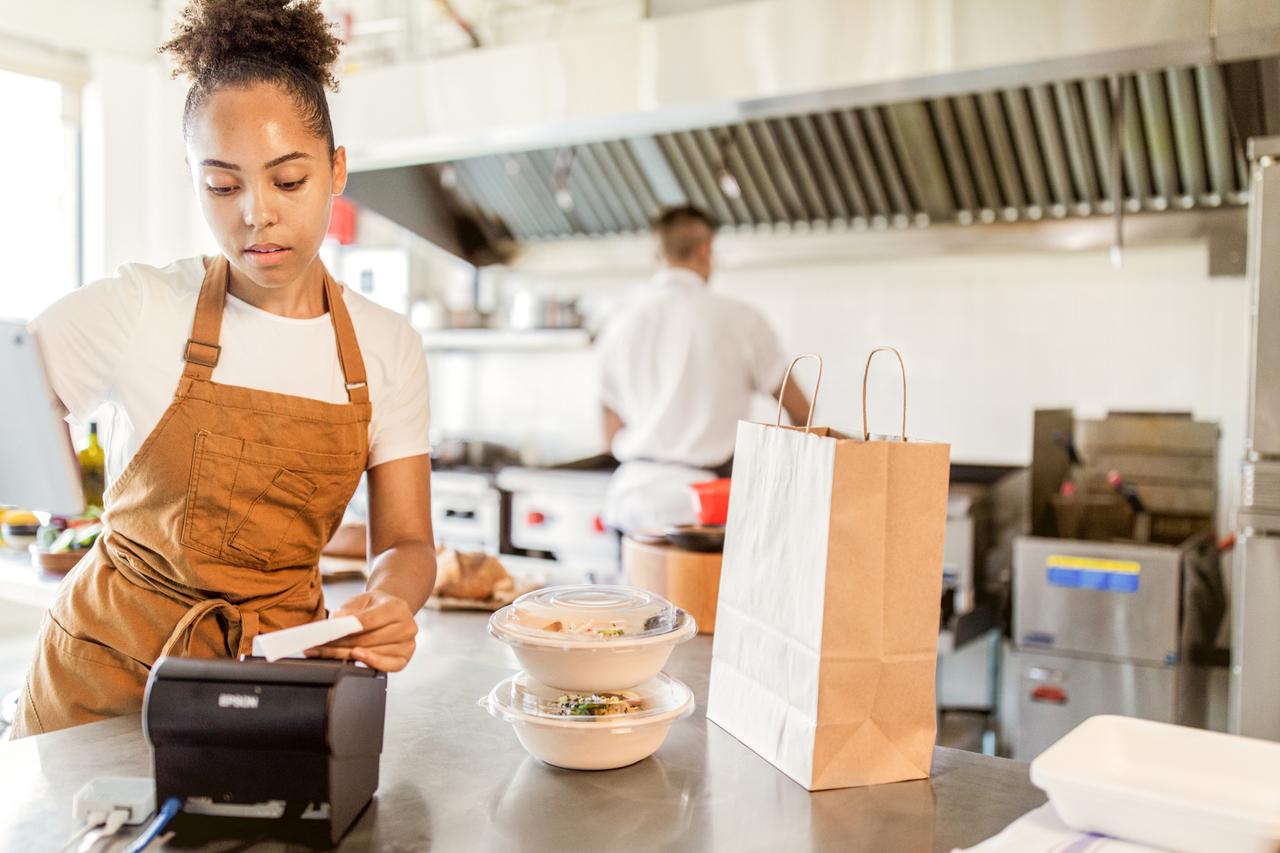 Label your items for easy discovery
How will your potential customers discover your menu? Whether they're searching through their favorite delivery app or looking for food options based on location, the best way to ensure you pop up on their radar is through digital tags and online categorization.
This is where your engineered menu can really shine.
Consider the following aspects of tagging and categorizing your menu:
Cuisine or culture – Highlight the cultures and countries that have inspired your recipes – and remember to be specific. Tag both the larger categories your menu could fit under along with the more specialized categories. A menu can fall under several categories at once, and you'll have more opportunities to reach new customers when you branch out.
Food type – Chicken, breakfast, baked goods— In the restaurant industry, customers often have a specific craving for a type of food. Make it easy for them by clearly labeling the variety of menu offerings for maximum searchability.
Dietary options – More than ever, people are highly conscious of the food they put in their bodies. Guide your customers toward the menu items that might fit their particular dietary needs. This can include restrictions like gluten-free or vegetarian as well as specific diet types like keto or paleo.
Digital menu item tags allow you to track ordering trends based on certain grouped menu items. For example, you can group similar menu items that are seasonal and analyze the sales trends for these items. By tagging your menu items, you can easily review the data to better understand which menu items to focus on to improve profits.
You can also download our free restaurant marketing checklist, to ensure you're setting up your restaurant (or multiple restaurants) for delivery success.
How to leverage social media for your restaurant
For existing customers, feeling like they're on a first-name basis with their favorite eatery turns a diner into a devotee. They'll spread the word about your delicious cuisine because they feel an emotional attachment to your restaurant business. And for that, they'll tell your story and return for seconds—with a group of friends.

First, however, they need someone and somewhere to facilitate all of this sharing and connecting. Creating a social media profile for your restaurant on multiple platforms provides a space for your customers to be your invaluable brand advocates.

So how do you begin to tackle social media marketing for restaurant branding? By mastering the three social media channels where your customers are already hanging out:
•Google
•Facebook
•Instagram
#1 Get on top of Google
Google may not be the most conventional "social media" platform, but it's perhaps the most important one to master for brand awareness purposes. Before a customer knows that your impossibly juicy beefy birria exists, they'll search tacos near me on their favorite search engine.

9 times out of 10, they're using Google for that search. Make sure that your restaurant business' information is accurate and up-to-date in Google's ecosystem to ensure hungry eyes (and stomachs) get a taste of what you offer.

When perfecting your presence on Google, consider:
Essential information – Make sure your hours, address, phone number, and web links are free of errors. Pay attention to the details, like seeing to it that your location is listed on the correct side of the street. These info bites are your customers' lifeline to your business. They are a beacon of hope that guides hungry, lost diners to their stomach's salvation.
Reviews – Google and the Internet as a whole have catalyzed social-proof culture. Today, 95% of customers read reviews before buying from a business. So you'd better believe that eaters are browsing yours before they order. When you receive a positive review, thank the reviewer. When you receive a negative one, respond graciously (because the world is watching.) And before happy customers leave the premises, ask them to leave you a review.
Menu and booking features – Google has updated its features in recent years to provide additional resources for restaurant listings. Take advantage of the section where you can upload your full menu to make it easier for customers to peruse your offerings. If you accept reservations, activate the booking tool to draw in customers booking a special-occasion meal.
While Google is often the place where diners will first discover your business, your website is the place where they go to learn even more about your brand. So while you're updating your Google listing, pop over to your website and make sure that's updated, too.
Curious how you can level up your restaurant brand online in addition to your social media strategy? Check out our 6-step checklist. This is no Meta-joke: Facebook is seriously important for restaurants

Facebook is the most-used social media channel on the planet. This makes it a crucial component of any social media marketing plan for restaurants.

Facebook has a variety of uses, from keeping tabs on your high-school buddies to selling old sofas. For restaurants, it's a powerful tool for reaching a target audience of potential new customers as well as engaging with current customers in a personal way.

The easiest way to get started with a social media marketing strategy on Facebook is to build a business profile. Like Google, make sure all of your hours, location, and business information are up-to-date. Then, post content! Share information about your specials, stories, and events.

Actively engaging with social media users and fans on your restaurant's community page is a surefire way to connect with people interested in your cuisine. To keep your Facebook presence flavorful, try:
Being expressive – Facebook is a way to impart your own voice into your brand. Post with personality, not only about food, but about your and your restaurant's life. Highlighting staff, celebrating wins, and, of course, posting pictures of your culinary creations can show off who you are behind the apron. Customers are drawn to the people behind the magic of brands—especially the ones they love.
Being responsive – Prospective diners who find your Facebook may have questions for you. Meta's associated messenger service is their avenue to seek answers. Try to have someone regularly monitor messages and respond as quickly as possible. It can get busy behind the line, so setting up automated responses is an effective way to clarify basic questions when no one is available.
Utilizing all of its functions – Just like Google, Facebook can be used to set reservations, show off your menu, and drive users to an ordering page. Get comfortable with using the platform to its fullest, and don't be afraid to experiment! The likes, comments, and new followers will tell you what's working and what's not.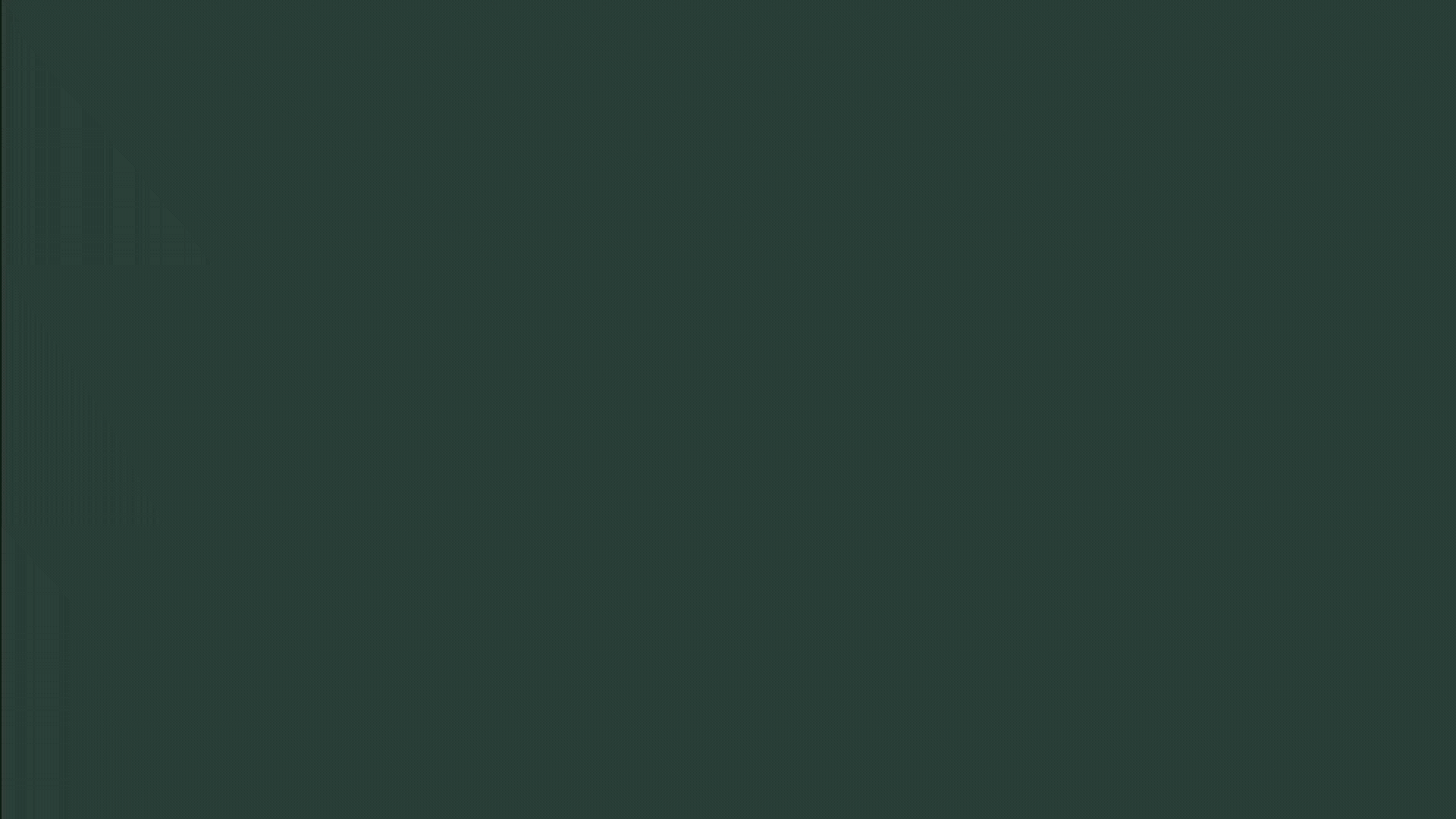 Guidelines for the 'Gram

Instagram has over 1.3 billion active users sharing pictures of their kids, kittens, and kebabs. That's a lot of amateur photographers and phone-wielding foodies to connect with!

Since Instagram is all about photos, quality food photography is the top priority on this platform to reach a target audience. Seriously—cups from the world's largest coffee chains are posted daily with nearly professional framing and lighting. We're not saying you have to pay hundreds of thousands of dollars for professional photography, but we are recommending high-quality content only for your instagram marketing. Other users posting about your food is THE ideal to drive more word-of-mouth brand awareness; however, you can't control user generated content. It's up to you to utilize your own instagram posts to gain more followers and build up your social media presence organically.

Photography, like cooking, takes time to master. There are some simple ways to enhance your amateur shots, like:
Decide the moments you want to capture for social media content – Each food is different in terms of when it looks most delicious. A hot bowl of Phở looks most enticing with a thick trail of steam wafting off the top. A batch of cookies needs to cool before capturing their crunchy exteriors. Curate the right moment to capture irresistible food photos.
Optimize lighting – Low light gives food a refined, elegant mystique, while fresh daylight captures plenty of detail. Use lighting as a tool to evoke mood and show off the qualities of your food and brand that you wish to communicate. If your dining room is full of candlelight, low lighting might be best. If you're rocking a sunlit brunch spot with eggs benedict for days, capture food photos near a sunny window.
Consider your background – It's not only what's on the dish, but what's around it that's captured in the frame. Playing around with backgrounds gives you an opportunity to display your space beyond the plate. Try different settings, new areas of your restaurant, and various angles. You can always delete the ones that don't make the cut.
If capturing photos is far outside your bag, don't fret: Instagram is the most likely channel where fans will take photos for you to help boost your social media presence. The way to encourage that is to provide the most beautiful dishes your customers have ever seen—so that they simply won't be able to resist letting their phone eat first.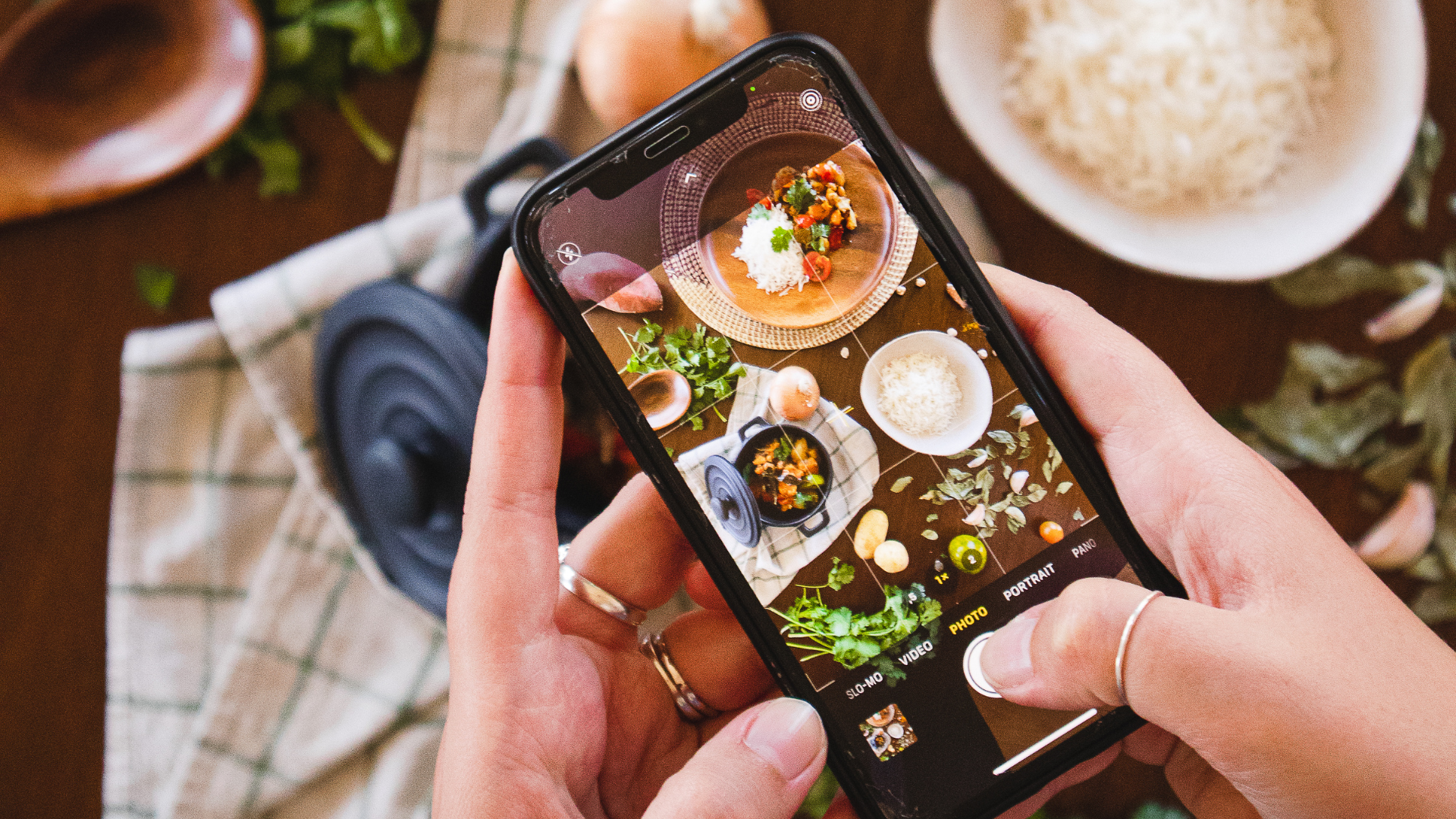 How to drive sales and revenue on delivery apps
Third-party listing services are online platforms, similar to classifieds, where users can post information and opinions about businesses. Restaurateurs know them as Google, Yelp, and other such sites where customers can learn more about your business and leave reviews. Consider these tips to utilize these services to their fullest potential.
Google – Claim your Google My Business listing and take control of the page. Post photos of your restaurant's menu and, if you have a brick-and-mortar location, shots of the interior so customers can get a feel for its atmosphere. Read and respond to your customer's reviews, thanking them for their kind words or their criticism.
Yelp – Similar to Google, you should post photos and respond to reviews on your business's Yelp page. If you have the budget, you can also pay for Yelp advertising campaigns. They'll promote your business to relevant customers based on their search queries to give you a competitive edge over similar restaurants.
While maximizing your presence on third-party listings is crucial, food-specific platforms, such as Uber Eats and DoorDash, offer even greater potential to expand your brand.
Amplify your presence on delivery applications
Dining in is out and ordering out is in. In-person dining at all types of culinary establishments - from fast food to haute cuisine - is on the decline in America. Meanwhile, revenue in the food delivery sector is projected to rise to almost $1 trillion in 2023.
Much like many taxi companies were left crumbling under the unsurmountable competition of Uber, so too is the dining industry. If restaurants aren't riding the current wave and optimizing their presence on delivery apps, they risk succumbing to the same fate as the yellow cab. Driving sales on Uber Eats
Uber Eats is the most widely available and generally, most profitable food delivery application worldwide. Taking advantage of its potential to increase your restaurant's exposure is conducive to increased sales and repeat customers. To optimize Uber Eats:
Invest in a sponsored listing - Especially for young restaurants, paying for ad space right off the bat will pay dividends later on. A strong start increases your sort rank within the app. In layman's terms, that means when a user searches for your style of cuisine in the future, your restaurant will be more likely to appear at the top of the list.
Create a loyalty program - Entice customers to come back for seconds (or thirds, fourths, and fifths) by giving them a reward for ordering repeatedly. 84% of loyalty program members eventually claim a reward for their efforts, meaning the majority of customers will be compelled to order again and again until they unlock your prize.
Boosting visibility on DoorDash
DoorDash has the American market cornered, controlling about 45% of the total food delivery sector nationwide. So, if dashers aren't showing up at your door daily to deliver your delicacies, you're missing out on around half of your potential customers. To reach a greater customer base and increase your notoriety on DoorDash, try:
Offering a discount for new customers - Your food could be fantastic, but it's difficult to entice someone to try it for the first time rather than order their favorites. To sweeten the deal for a potential new customer, consider offering a discount, such as 20% off on orders above a certain value.
Creating a DoorDash "storefront" - Despite the decline of traditional brick-and-mortar restaurants, digital storefronts are on the rise on America's favorite delivery app. Storefronts are essentially web pages where owners can advertise their food and brand using customizable colors and themes to match their existing branding. It's a space where loyal customers can order directly from their favorite restaurants - and the restaurant takes home the full commission.
Reach more customers with Grubhub
Though not as popular as the titan DoorDash, GrubHub's share of the American market is roughly equivalent to that of Uber Eats. Thus, failing to take advantage of its client base means failing to maximize your brand's reach. Try these strategies to make the most of the app.
Target specific items and times - GrubHub allows you to offer discounts and deals based on specific items on your menu or during different times of the day. Rewarding customers for ordering during a lull period or for purchasing larger items is a savvy way to convince them to patronize your place. Plus, instead of cashback, Grubhub allows you to offer free items as an incentive - such as a bonus side of fries when someone orders a burger.
Incentivize larger orders - Rake in more revenue on a single order by convincing customers to go all out. Offer a discount when customers spend past a certain threshold, say $100, to entice more users to get enough to have leftovers tomorrow.
Utilize social advertising
Aside from registering pages for your restaurant on sites such as Facebook, using them to promote your brand is a fast way to start drumming up interest in your business. Paying for social advertising is the quickest way to get your restaurant on someone's newsfeed.
If you pay for ad space on social media, make sure it:
•Delivers a simple, visually-striking message that immediately grabs users' attention
•Is closely targeted at an audience that is likely to order from you
•Links back to your own website or delivery application homepages to facilitate easy ordering for your customers Expand your brand with CloudKitchens
As you can see, most modern restaurant marketing strategies revolve around employing digital platforms to promote your brand. That's no coincidence, as properly utilizing these channels can expand a business's customer base beyond local food traffic. And, when that happens, you can elevate your operation into a digitally-equipped ghost kitchen from CloudKitchens.
A ghost kitchen is an ideal place to start your restaurant or franchise after it picks up steam. Ghost kitchens forego dining rooms to focus on delivery alone, where demand is as hot as the brown paper bag.
Ghost kitchens can be set up for extremely low upfront costs in comparison to traditional dine-in restaurants. So, if you're looking to break into the industry with little capital, they present a savvy entry point.
Run your restaurant in the modern era and reap the benefits. Get started with a ghost kitchen today.