Commercial kitchen code requirements for your restaurant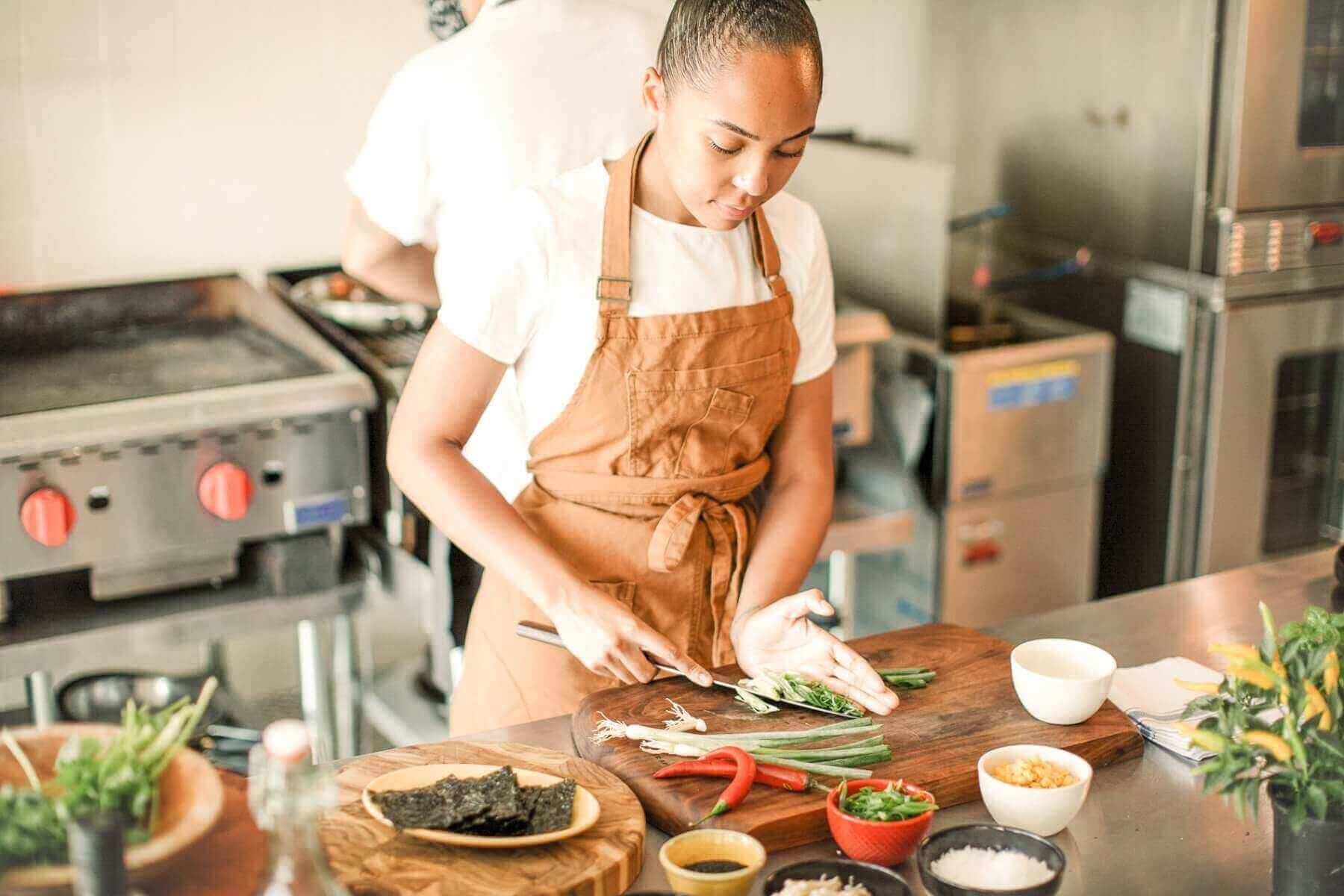 Do you dream of opening up your own restaurant? How about expanding to another location?
If so, there are some important legal and regulatory requirements that you need to check off the list before you can start cooking. For both the health and safety of your staff and guests, your space must be up to code and in abidance with both federal, state, and local ordinances. All it takes is a single act of negligence to damage your reputation and make your ability to operate irreparable.
So, what are the commercial kitchen requirements you should be aware of? This guide is for you, if you are interested in operating a ghost kitchen. Whether you're looking for a ghost kitchen in Austin or a ghost kitchen in Philadelphia, keep in mind that local guidelines may vary depending on your area. We recommend consulting with an industry expert on how to start a ghost kitchen before beginning your restaurant venture.
Federal requirements
The Occupational Safety and Health Administration (OSHA) is the federal agency a restaurateur must work with when designing and operating a restaurant kitchen. Their job is to ensure that the health and safety of employees across the country meets their standards. When designing your commercial kitchen layout, it's essential to keep these requirements in mind.
OSHA and the FDA set stringent regulations on how a business must act in order to reduce the likelihood of an employee or a guest being harmed. Common concerns you may need to consider include:
Job hazards
A commercial kitchen space must take all precautions to identify and remove potential hazards that could hurt a worker physically or mentally. Common work hazards may include:
Safety hazards – That could cause accidents or injuries like burners, ovens, knives, slicers or wet floors.
Ergonomic hazards – Activities that cause injuries, whether through repeated or strenuous tasks like lifting heavy items.
Additional hazards – Workplace conditions that could cause illness or injury, such as heat, contamination, or chemicals.
Naturally, some of these hazards are unavoidable. However, the owner of the commercial kitchen's duty is to take all proper precautions to mitigate hazards and to train and educate employees about proper safety measures. This can be done via hazard removal or isolation, work practice optimization, and protective clothing and equipment.
Most states require the employer to install an up-to-date Injury and Illness Prevention Program (IIPP)
Fire detectors and alarms
Practically every single commercial kitchen works with open flames or thermal conduction—both of which can easily result in fire outbreaks. This is especially true when there's grease, oil, or other accelerants that could cause a kitchen fire to escalate.
For proactive fire safety, OSHA standard 1910.164 requires that restaurants have fully functional automated fire detection systems that are tested and maintained regularly. In many cases, you are also required to have an automated fire suppression system that is connected to the cooking station, including the hood and the gas line. There must also be a visual and auditory alert system that notifies employees in the case of fire or gas detection.
In the past, a sprinkler system wasn't necessary for a restaurant. But according to the 2021 National Fire Prevention Association (NFPA) Life Safety Codes, all new construction will require them. In addition, restaurants are expected to have at least one Class-K portable fire extinguisher in the kitchen.
Exit sign requirements
All restaurants must place exit signs in both the front of the house and the back of the house. The sign must read "Exit" and be:
• Written in letters that are at least 6 inches
• Visibile
• Clear of any markings
• Illuminated
• Given an arrow to point to the egress direction (if not immediately apparent)
In addition, exit routes must be unobstructed and kept free of hazardous materials or furnishings.
Food code
The Federal Food Code is updated once every four years to address safety concerns related to proper food preparation, handling, and storage. The goal of this is to reduce the potential outbreak of foodborne illness, which are responsible for an estimated 48,000,000 illnesses, 128,000 hospitalizations, and 3,000 deaths across the country each year.
Restaurants are expected to abide by the 7 basic principles of Hazard Analysis and Critical Control Point (HACCP) to ensure safe food and storage handling practices:
1. Conduct a hazard analysis – This lists the chemical, biological and physical hazards that could cause injury or illness if not controlled.
2. Determine critical control points – Identify key points where hazards could be prevented or eliminated.
3. Establish critical limits – These are the maximum and minimum values critical control points must be set to prevent or eliminate a safety hazard.
4. Establish monitoring procedures – Repetitive observations and measurements that can be used to ensure that the CCP is controlled and that records can be kept.
5. Establish corrective actions – Once hazards or instances of noncompliance are identified, you must take corrective actions and then record them.
6. Establish verification procedures – Restaurants must conduct a daily check and verify that the HACCP plan is being followed and working as intended.
7. Establish documentation procedures – Restaurants must maintain accurate and up-to-date records on both the plan, the assignments, and the actions taken.
NSF
Although NSF certification isn't a requirement for restaurants, it's highly recommended.
What is it?
The National Sanitation Foundation is a third-party auditor that reviews a restaurant's food service equipment to verify that it is up to the industry's highest standards and aligns with U.S. sanitation requirements. According to NSF, a certification confirms that the items in your commercial kitchen:
• Have been tested by an independent agency
• Align with the NSF/ANSI standards
• Pass USFDA regulations.
If your kitchen equipment has an NSF stamp of approval, health inspectors can quickly verify compliance, saving you time and trouble. Also, to pass, these items must be easily cleanable, which can help you avoid food safety violations.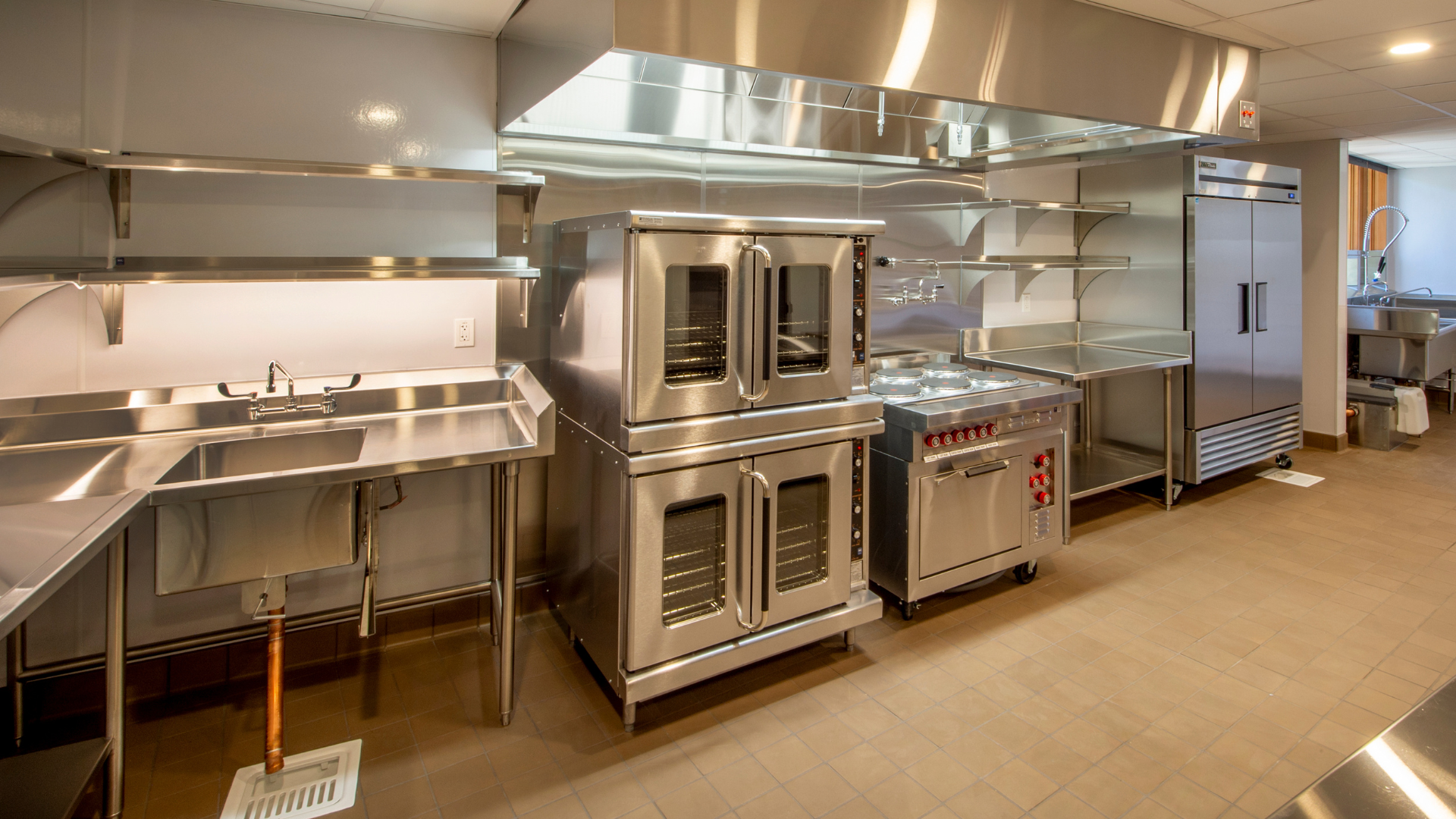 State and local commercial kitchen code requirements
In addition to federal regulations on workplace safety and sanitation, commercial kitchens must also abide by their state and county requirements. The specific requirements may differ from state to state, but generally speaking, most everyone will have to obtain the following licenses and certificates.
Food handling license
Any employee who handles, prepares, or serves food is required to complete a food handler certification. This involves completing a food safety training course and passing a food safety exam. In addition, many states require a restaurant too have supervisors complete a food manager certification. Naturally, this tends to be more rigorous and comprehensive.
There are two accrediting organizations:
• American National Standards Institute (ANSI)
• Conference for Food Protection (CFP)
In most states, this license can be completed by taking either an in-person or online class through either ANSI or CFP. Keep in mind that certain types of food, such as shellfish, may require a specialty license.
Retail food business license
Commercial kitchens are also required to obtain a retail food business license. To do so, they must undergo a health inspection. During this process, a state-licensed health inspector will survey the establishment to ensure that the building is up to code and that procedures follow health and safety standards. They'll likely check on the following:
• Ingredients and their storage
• Refrigeration and storage cleanliness and organization
• Cold storage temperature ranges
• Temperature monitoring equipment
• Storage methods and areas
• Proper food labeling
• Thawing methods
• Produce prep
• Cleaning
• Food handling
• Heating and cooking equipment
• Cooking surfaces
• Staff
In many places, restaurants are also subject to random health inspections to ensure that the sanitation standards are met at all times.
Appliance and plumbing systems
In California, one code requirement for commercial kitchens states that appliances and plumbing systems need to align with the Uniform Mechanical Code, which was set forth by the International Association of Plumbing and Mechanical Officials. This deals with anything from proper bathroom sanitation standards to the proper installation of hood, duct, and exhaust outlets, to grease trap requirements.
Certificate of occupancy
The property must be designated as a food service establishment to operate a commercial kitchen. Similar to a food business license, a certificate of occupancy will be issued upon inspection of the property and verification that it is up to code.
Depending on your state, there may need to be several departments involved in this process:
• The fire department must inspect emergency exits, hazards, sprinkler and alarm systems
• The bureau of sanitation services must review sewer access and identify grease traps
• Department of city planning if you plan on changing the building's exterior
• Department of Alcoholic Beverage control if you plan on applying for a liquor license
Other operational permits
Once more, depending on where you operate, there may be other permits necessary, including:
• Local business license
• Resale permit
• Employee health permit
• Seller's permit
• Conditional use permit
CloudKitchens—setting you up for success
Does this sound like a lot of work?
That's because it often is. Opening up a brick-and-mortar restaurant can involve a plethora of paperwork and bureaucracy, but it doesn't have to be that way. When you open up a ghost kitchen where many of the health and safety concerns have already been planned and accounted for, you can avoid a lot of these tedious approvals.
For instance, with CloudKitchens, our move-in-ready facilities are built to code and our team can help you navigate the permitting process, which is an undertaking that would usually take 52 weeks. When you partner with us it can be done in just six weeks and we also handle all facility management, ensuring that it's a clean and secure space. This means you can focus on making the best food possible.
Are you interested in opening up your own ghost kitchen? Book a tour today!
Reach out today!
Sources:
1 OSHA. A Menu for Protecting the Health and Safety of Restaurant Workers. https://www.osha.gov/sites/default/files/2018-12/fy10_sh-20864-10_rest_worker_manual.pdf
2 OSHA. What About OSHA Standard 1910.165? https://www.fedsig.com/sites/default/files/news/pdf/IS-OSHA%20913.pdf
3 NFPA. Restaurant Fire Protection Basics. https://www.nfpa.org/News-and-Research/Publications-and-media/Blogs-Landing-Page/NFPA-Today/Blog-Posts/2021/04/27/Restaurant-Fire-Protection-Basics#:~:text=Sprinklers%20have%20not%20traditionally%20been,construction%20will%20require%20sprinkler%20protection.
4 OSHA. Standard 1910.37. https://www.osha.gov/laws-regs/regulations/standardnumber/1910/1910.37
5 FDA. FDA Food Code. https://www.fda.gov/media/110822/download
6 FDA. Retail & Food Service HACCP. https://www.fda.gov/food/hazard-analysis-critical-control-point-haccp/retail-food-service-haccp
7 NSF. Sanitation Safety. https://www.nsf.org/testing/food/food-equipment-appliances/food-equipment/sanitation-safety
8 San Diego County. Food Facility Plan Review Guide. https://www.sandiegocounty.gov/content/dam/sdc/deh/fhd/food/pdf/publications_newconstguide887.pdf