Here's how to run a smarter restaurant business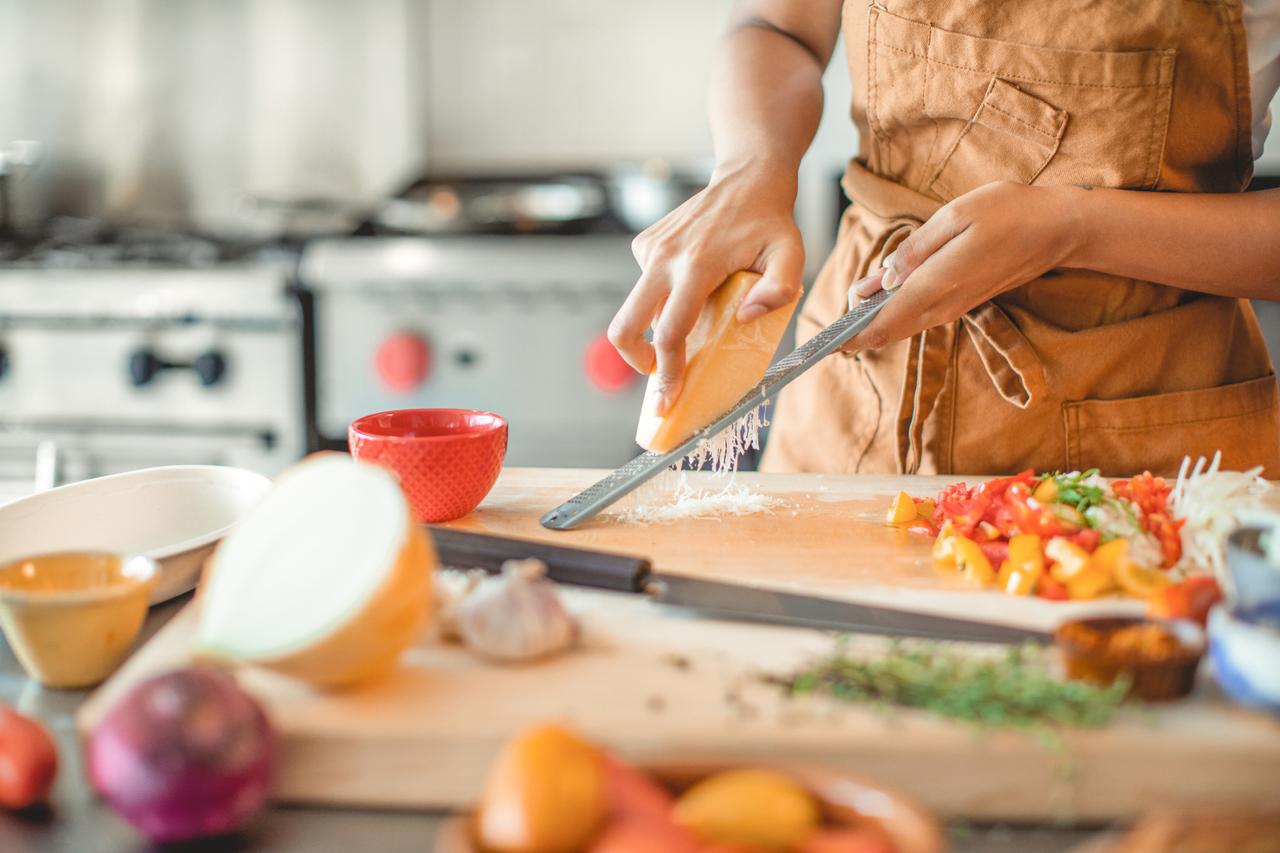 Learn how to take your restaurant business to the next level this year
The golden age of delivery is upon us. With new delivery tech and innovations emerging in the restaurant industry, more restaurateurs are accelerating profitability with online delivery. In fact, online delivery revenue is projected to increase by 12.2% in 2022.1
Restaurant owners across the globe are also shifting to a delivery-first mindset by leveraging tech to fuel their restaurant growth. In fact, restaurants that leverage delivery apps are now seeing a minimum 10-20% increase in total sales.2
They're not only leveraging delivery apps, but also cutting down on labor costs by switching to driverless deliveries and autonomous delivery tech. Now's the time to hop on the delivery trend before the competition does.
With millions of dining options online, it's vital for restaurateurs to adapt to the growing delivery trends in order to stand out from the crowd.
We're diving into the best tips and tricks to help you unlock your restaurant's revenue potential in 2022. Check it out.
Develop a delivery-first mindset
Excelling through delivery starts with shifting to a delivery-first mindset.
When learning how to open a restaurant, first, you'll want to ensure you build your digital storefront across multiple delivery apps to start reaching more customers through each platform. By optimizing these profiles online, you'll be able to maximize visibility and bring in more online orders than ever before.
For maximum results, ensure your menu descriptions are brief and accurately highlight the flavor of each dish. It's also important to list exactly what is in each meal to limit any confusion while customers are ordering.
But, that's not the only thing you can do to improve your online presence. Did you know that including more great photos of your food online can help increase your restaurant sales by up to 6.5%?2
Whether you're marketing your restaurant business on your website, delivery apps, or another third party listing, you'll want to maintain high resolution photos throughout. You want your best dishes to shine and that means investing in high quality content that will help you stand out from your competition.
You can even capture some great shots of your food using your phone. Try different angles, experiment with better lighting, focus on the plating, and enhance photos by editing for color and contrast. Soon, you'll have some unique photos of your food that stand out from the crowd.
Videos can also be an amazing way to bring your food to life and leave people drooling on the other side of the screen. Let's say you have a killer grilled cheese sandwich on your menu. Take a video of a classic cheese pull and you'll have more hungry customers eager to place an order.
For photo inspiration, it is always helpful to look at stock photos, Pinterest, and other food industry social media accounts.
Once you've gathered some great imagery of your food, now you can start leveraging delivery tech to help boost sales and revenue for your restaurant.
Explore new delivery tech
The restaurant industry is an ever evolving space, and with that comes new developments, especially in tech. While this can be daunting for most business owners, it also means there are more tools available to help make restaurant operations easier.
It's just a matter of staying on top of these developments and learning exactly what they can do for your business. Explore artificial intelligence, driverless deliveries, and new ways to batch orders for optimal efficiency. Cut delivery times and maximize your delivery radius by implementing and adapting to new software.
By staying on top of new delivery trends and restaurant technology, you can quickly adapt and implement new solutions to stay ahead of the competition.
With new delivery tech comes new revenue streams for your restaurant business to tap into, and with over 50% of adults stating that take-out and delivery services are essential, this is something that can't be ignored.1
Tap into new revenue streams
In addition to takeout and delivery, restaurateurs are now exploring grocery stores, value added takeout, and more to accelerate profitability. More consumers are shifting to online ordering, which means more channels to leverage for your restaurant business.
Offer meal kits for delivery and pickup, include catering services, or even start selling branded merchandise to quickly expand and scale. 185 million people are expected to be using online delivery services by 2025, so it's time to get creative with how you can use this to your advantage in more ways than one.2
Now, you might be wondering about other ways to boost your online presence, and the answer lies in your online menu. The best way to solidify success online is to boost your best dishes and make them shine.
Revamp your restaurant menu
First and foremost, you want to make sure your menu speaks to you consumers, and the best way to do that is to research what's trending in your area and reinvent your menu to meet consumer demand.
There's no denying the fact that not all meals and menu items work well for delivery, which can make it hard for a lot of different types of restaurants to transition to a delivery model. If this is something your restaurant is struggling with, think about tweaking top selling menu items to recreate dishes that are best for delivery.
Customers also love when menus are customizable within each food delivery app so that they can have the flexibility to create the order they want. This means anytime someone wants to add on an extra sauce or side dish, they can easily do so.
Customizations are a key contributor to success for online menus. In fact, according to DoorDash, up to 95% of users customize their order.4
Chances are, if your menu isn't customizable, your business may go to a competitor who has this option available. This is why offering customizations is so vital to the success of your online restaurant business.
You can also explore different promotions across delivery apps. Each delivery app has a variety of promotions you can opt into. You can either offer free delivery on certain orders, or you can incentivize customers to spend more on their next delivery order with a special discount for a certain quantity of orders.
Each promotion provides you with special tagging so you're standing out on each delivery app online. This helps to put you ahead of competitors on each delivery app by boosting your online visibility. Promotions are also a great way to improve customer engagement and customer retention, so you can capture more online orders.
With an increased online presence through delivery platforms and industry tech, you'll also want to leverage insights and data online to have your restaurant business running on all cylinders.
Leverage data and insights
Running your restaurant business online comes with a full gamut of benefits. Not only can it boost sales and profit, but it also allows you to gather insights and data so you can tailor operations based on delivery demand. When you're able to better understand peak pickup and delivery times for your restaurant, as well as which menu items are selling the most, you'll be able to run at maximum efficiency.
What does this really mean? Running at maximum efficiency means minimizing food waste, minimizing costs, and taking advantage of peak ordering times, so you can maximize profitability. By using data to guide supply chain decisions and labor usage, you can spend less on operational costs and put more money back into your business.
In addition to leveraging data from delivery apps, your POS system is a data gold mine with key insights into how often customers order from you, when they're ordering online the most, and the basket size of each order.
Not only can you use data to run your business at maximum efficiency, but it also serves as a great resource to better inform your financial modeling and growth trajectory as you continue to build your business.
With your refreshed menu, updated food content, and new delivery tech, you'll be getting new customers left and right! Securing new customers is great, but you'll want to make sure that you can keep those customers ordering from you again and again.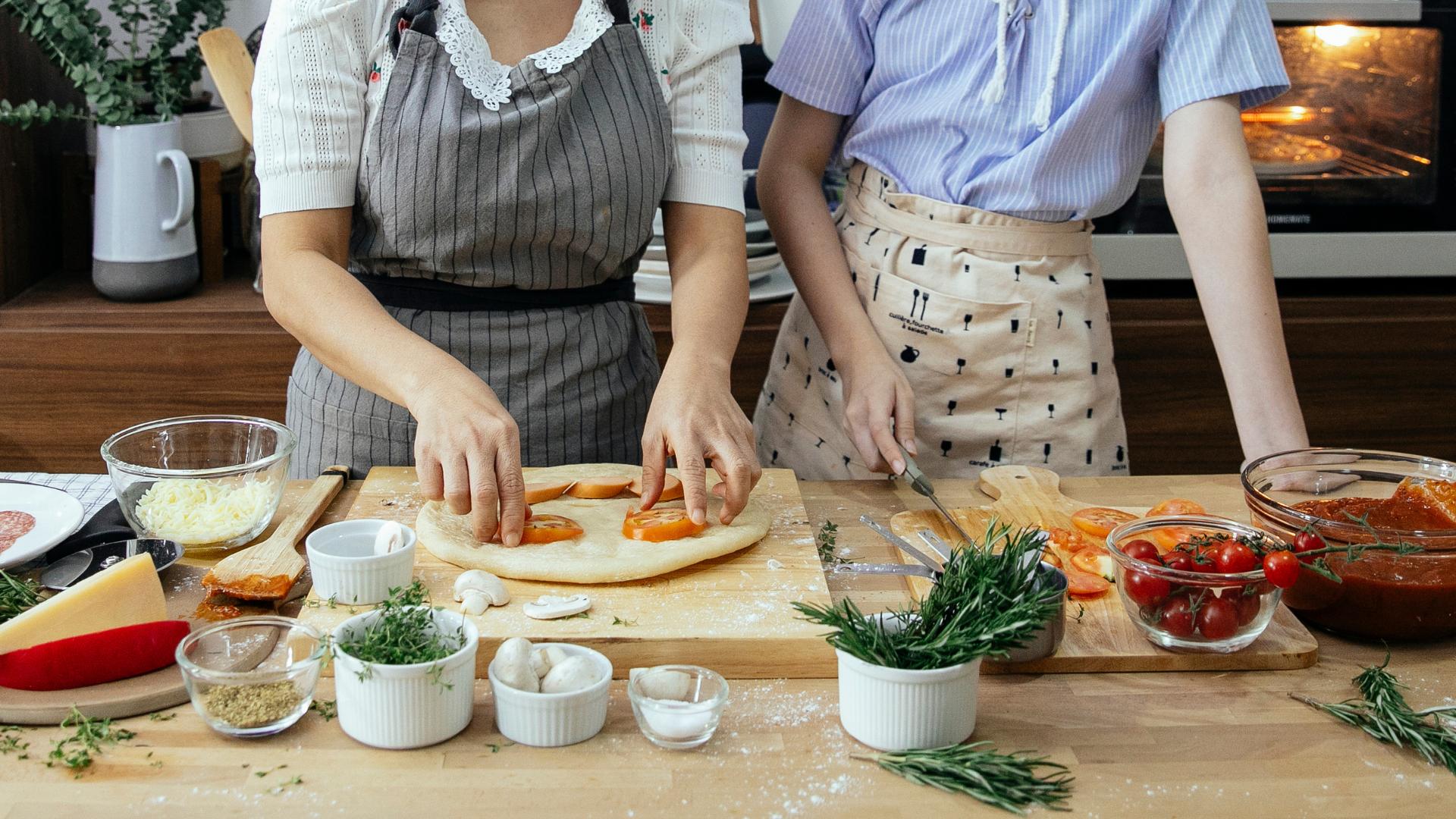 Connect with your customers
Getting new customers to order from your online menu is great, but what about repeat customers?
With less dine-in and more delivery activity, you'll want to explore new ways to connect with your customers and create a memorable experience. Reach out to your customers on social media, encourage them to share their experiences ordering food from your restaurant, and leverage that content online.
Creating memorable packaging and delivering menu items that package well will also create an experience that keeps customers coming back for more.
Let's say you have a sushi restaurant. Instead of plain plastic containers for each order item, why not a beautiful box that is on-brand with each sushi roll uniquely displayed? You can also include your Instagram handle and hashtags on the box to encourage customers to share their experience online.
This is how you can go from fulfilling a regular sushi delivery order to something that's instagrammable and memorable for your customers.
In addition to unique packaging that will help set your brand apart from the rest, you'll also want to share press and media coverage to further differentiate your brand online.
Now that we've covered how you can leverage different channels online to maximize profitability, let's make sure you're located in the best spot for success.
Secure a prime delivery location
It all starts and ends with location. The closer your restaurant is to a high volume of consumers ordering food online, the more customers you'll be able to reach.
That also doesn't mean you have to pay for expensive real estate. In fact, ghost kitchens can be found in neighborhoods with cheaper real estate, where you're still able to maximize your reach online.
You can also set up your delivery business in areas where there are high volumes of delivery orders. For example, ghost kitchens near college campuses and office buildings produce a lot more orders than those that are located in more rural areas.
Start firing up those grills
Now you're ready to kick off the year with a smarter restaurant business! Learning how to start a ghost kitchen may seem like a lot to take in all at once, but when you partner with CloudKitchens, you're working with a team of industry experts, so you're never in this alone.
With tech-enabled kitchens located in the heart of delivery demand, CloudKitchens provides you with the tools you need to future-proof your restaurant business.
Ready to start firing up those grills? Tour one of our facilities today!
Sources
1 https://pos.toasttab.com/blog/food-delivery-statistics
2 https://upserve.com/restaurant-insider/online-ordering-statistics/
3 https://www.restaurantbusinessonline.com/technology/planning-restaurants-future-cash-strapped-environment
4 https://blog.doordash.com/the-dish-our-end-of-year-trend-report-1dd66cee7deb