From the slopes to the cities, Utah is hungry for
fantastic food
From Salt Lake City to Provo, deliver your delicious food throughout Utah—fast. 
SCROLL
Ghost kitchens versus traditional restaurants
---
Real Estate
Pay only for the space you need, rather than for empty dining rooms and waiting areas.
---
Staff required
We provide all your support staff, and there's no need for front-of-house labor, so you can work with a smaller team.
---
Weeks to launch
Our facilities are move-in ready and we can help you navigate the permitting process.
---
Investment
Avoid the $1 million+ startup cost on your own restaurant to start seeing profits faster.
---
Breakeven
With a ghost kitchen, you can break even in as little as 6 months with a 10% profit and $1M in annual sales.
Brick & mortar
traditional restaurant
CloudKitchens
delivery restaurant
2000 ft4
High cost, high traffic address
~200-300 ft3*
Same area, low cost low traffic address
25+ employees
Many dedicated to front-of-house
~4 employees*
We provide staff to handle
all order handoffs and more
1 location 52 weeks
10 locations 5-10 years
1 location ~6 weeks*
Multiple locations 1 year
5 years
10% profit on 1M run rate
~6 months*
based on 10% profit and $1M in annual sales
All you need and more under the hood
We offer kitchens for modern-day chefs and help get you set up with specialized equipment and minimal fuss.
Private kitchen
Driver pickup area
Staff locker area
Restrooms
Mop wash
Cold & freezer storage
Dry storage
---
Order pickup & processing*
Courier handoff
Cleaning & maintenance
Safety & health inspections
Delivery logistics
Extraction & ventilation
On-site support staff
Delivery software

*Level of service dependent on facility
---
3 compartment sink
Prep sink
Hand sink
Commercial hood
Tablet
Grease-trap/interceptor
---
Gas points
Power outlets
High power lighting
Cold & hot water lines
Gas/fire safety system
WiFi
Trash / recycle
Ethernet connections
Grease/trap cleaning
Hood/flue cleaning
Pest control
---
---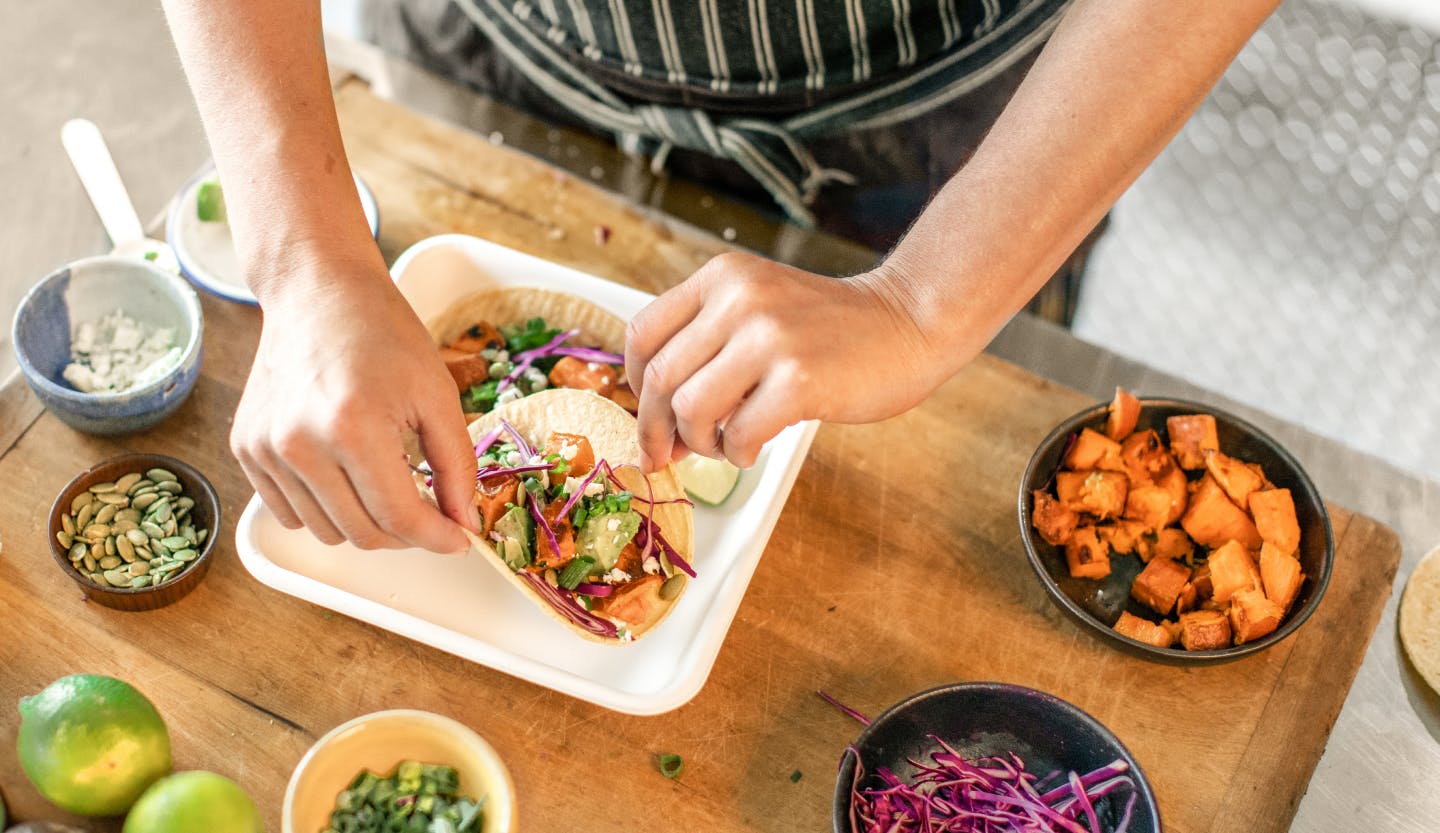 Utah is the place where natural beauty, arts and culture, and hospitality meet. Hungry people await, gathered in Utah's metropolitan centers (like Salt Lake and Park City), communities around national parks (like Zion and Arches), and countless centers of worship (which put on plenty of functions in need of catering). From the luxury ski lodges that house locals and tourists alike to university campuses teeming with hungry students, there are scores of food business opportunities across Utah. Find them with CloudKitchens. 
It doesn't matter what kind of cuisine you're looking to create. Open a to-go soda shop and sell warm chocolate chip cookies, milkshakes, fry sauce, and funeral potatoes; start a delivery pizzeria and create specialty pies; or introduce Utahns to a totally new type of food. Whatever you're selling, CloudKitchens is here to turn your food delivery service dreams into a reality with your own virtual restaurant or ghost kitchen. 
Whether you're crafting appetizers for hob-nobbing filmmakers and celebrities at Sundance Film Festival, cooking up comfort food for hungry hikers, or serving Beehive State staples to students at BYU, you have quality cuisine to share with the good people of Utah—and that's what you should focus on. Avoid the headaches of traditional restaurant construction, permitting, staffing, and running a brick-and-mortar location. Open a ghost or virtual kitchen with CloudKitchens, and start filling orders in as little as four weeks.
It's our mission to make the restaurant industry more profitable, less risky, and more enjoyable for everyone involved. Schedule an appointment to view a ghost kitchen space and create a ghost or commissary kitchen Utahns everywhere are bound to adore.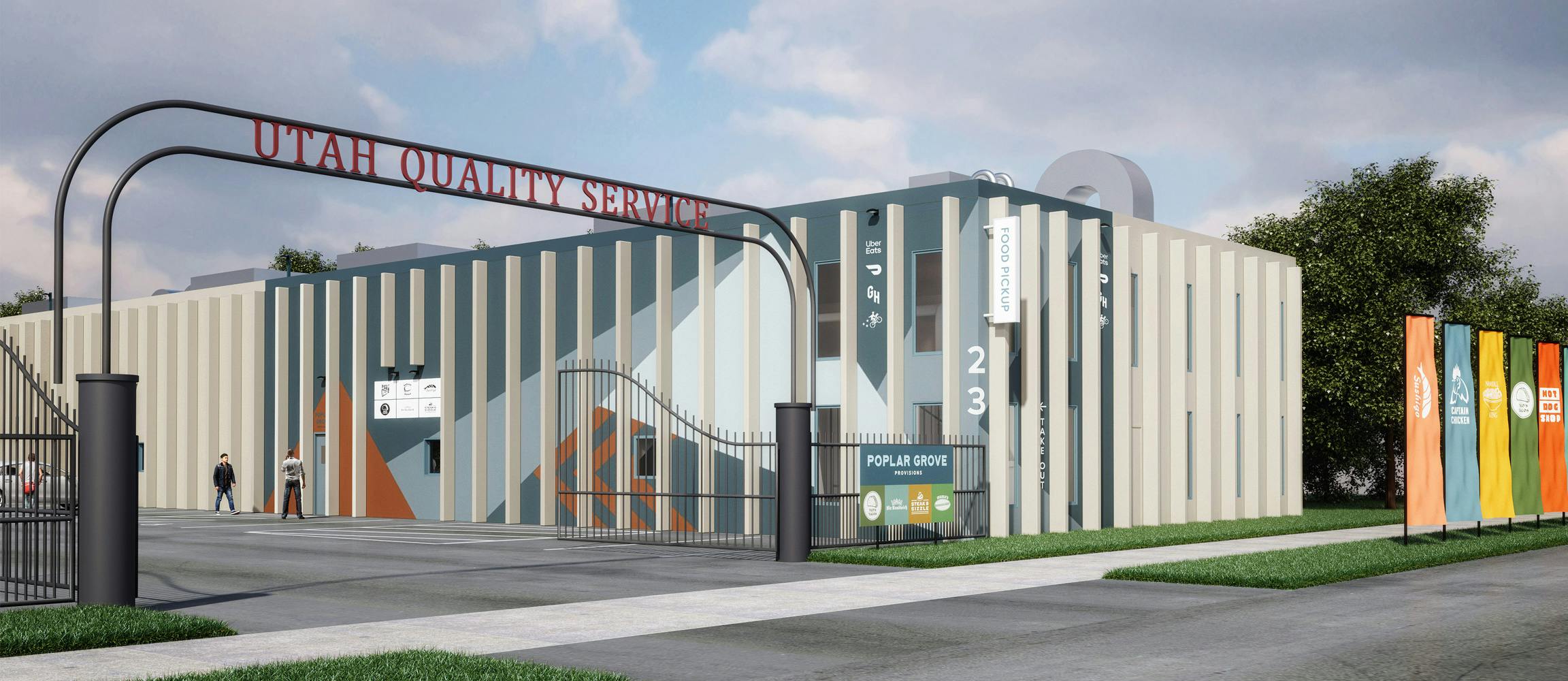 Utah locations
Salt Lake City
Get cooking to more hungry customers in the heart of Salt Lake City with our ghost kitchens optimized for efficiency.
Questions? 
We're here to help
What are the requirements to set up a ghost kitchen in Utah?
While the UDAF (the Utah Department of Agriculture and Food) requires that a new Utah commercial kitchen space follows strict guidelines and passes inspections, you won't have to navigate set up alone. 
CloudKitchens is intentionally structured to handle the ins and outs of restaurant construction and permitting. Our Utah ghost kitchens are sure to pass muster with all the relevant governing bodies. That way, passionate chefs and cooks can create incredible meals in an ideal environment without any bureaucratic stress getting in the way.
---
How much does it cost to start a ghost kitchen in Utah?
When you work with CloudKitchens, you can start a ghost kitchen that Utah residents will love for as little as $30k. Avoid exclusionary start-up costs, and invest in an incredible culinary opportunity. Did we mention that you can start filling orders within just a few weeks? Spend less up front, and start recouping faster—with CloudKitchens, it's all possible. Reach out and learn more today.
---