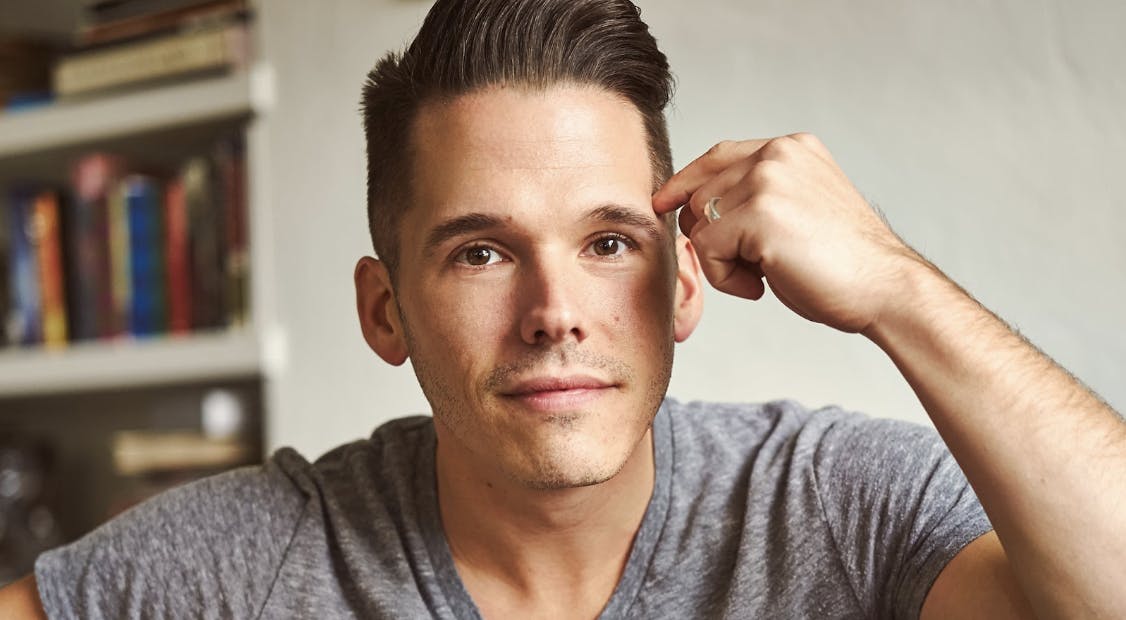 Brady's Bakery & CloudKitchens
Meet Reese: Owner of Brady's Bakery—a proudly LBGTQ-owned bakery chain across Southern California -- Reese has reached a $1M run rate in under 3 years by scaling his business operations with CloudKitchens.
Scaling Brady's Bakery to $1M with CloudKitchens
After Reece Scelfo, Dog Dad and Founder of Brady's Bakery, sold out of his cookies at multiple farmer's markets, he knew the way to expand his business was through delivery.
He first started with a CloudKitchens location in Hollywood. Since then, he's expanded to 5 total locations, most recently Echo Park in Los Angeles.
"Ghost kitchens offer a low-risk opportunity to build out and grow a food concept. It also provides a safe space to explore recipe creation and brand development, as well as test several different markets." Scelfo says.
Are Ghost Kitchens Enough?
In an interview with The Eastsider LA Scelfo said 'Yes, he'd like to have a brick-and-mortar location someday for his business, Brady's Bakery. But for now, he's selling fresh cookies just fine through deliveries and pick-ups.
All he really needs is commercial kitchen space. And that, it turns out, can be shared.'
Echo Park Ghost Kitchens
As The Eastsider illustrates we're in a new era where restaurants can not only survive but grow without having a sit-down location.
When asked what its like operating a space next to other kitchens Scelfo said:
"There may be opportunities for collaboration and sharing ideas. But mostly, we're just focused on your own business."
The Echo Park facility has more than 20 kitchens, all of which are currently booked by various restaurants and business owners around town.
*Results may vary
Questions? 

We're here to help
Ghost kitchens, also known as dark kitchens or virtual kitchens, are commercial kitchens built for food delivery. They're located within the delivery radius of a high volume of online customers, rather than high foot traffic areas. With ghost kitchens, there's no physical storefront or dining area, so you only need a few back-of-house staff members to fulfill online orders.
---
How does a ghost kitchen work?
In a ghost kitchen, your restaurant is focused on delivery rather than dine-in. When eaters order your food online, you'll prepare it from your ghost kitchen, and hand it off to a fulfillment team to get the order over to the right delivery driver. This gives restaurateurs a low cost, high efficiency model to get the most out of delivery.
---
Are ghost kitchens profitable?
Yes. Ghost kitchens allow restaurateurs to increase profitability by maintaining the essential elements of a restaurant while cutting costs on labor, overhead, and wasted food while reaching a higher volume of customers ordering online. Plus, you can run multiple virtual brands out of a single ghost kitchen to increase revenue without the extra overhead.
---
Why are ghost kitchens so popular?
Ghost kitchens are rising in popularity because they're a lower cost alternative to operating a traditional restaurant. They're also focused on delivery, which has grown 300% faster than dine-in since 2014. That means restaurateurs are using ghost kitchens to future-proof their business and accelerate growth.
---
How does a ghost kitchen help your restaurant grow?
Ghost kitchens help restaurateurs grow their business by doing delivery right. The way we dine has changed, and ghost kitchens allow restaurant operators to capture food delivery demand without sacrificing their bottom line. They're also a great way to expand to new markets without spending time and money on a traditional restaurant buildout. You can easily expand your restaurant brand to different cities across the country such as Los Angeles or New York.
---
How much do ghost kitchens cost?
The cost of ghost kitchens varies by market, space, and services. Compared to a traditional restaurant, they're a much lower cost alternative on both upfront capital and ongoing operating costs. You can get started in a ghost kitchen with as little as $30K, instead of $1M+ for brick and mortar buildout.
---