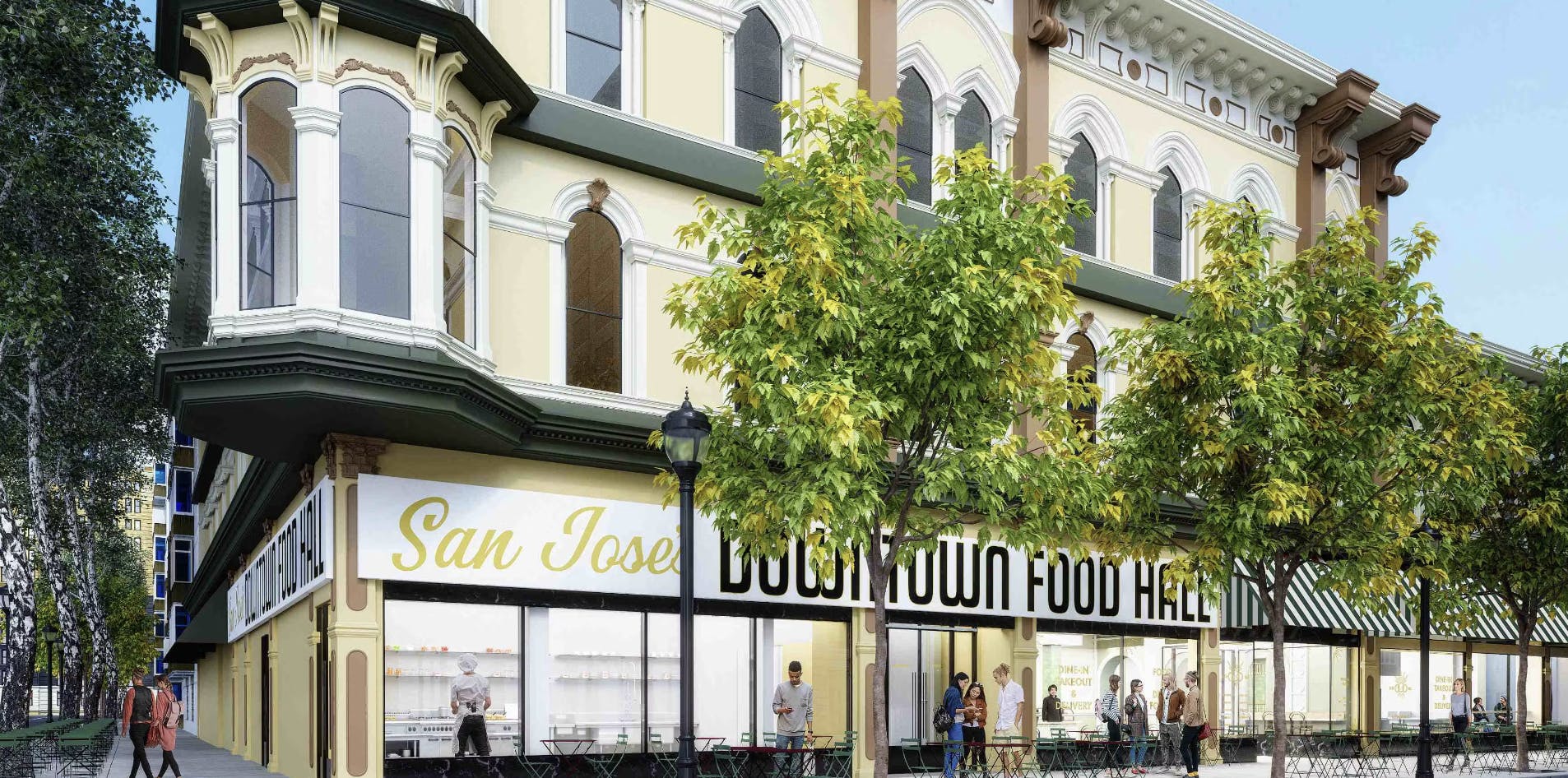 CloudKitchens Sells Out New San Jose Ghost Kitchen Serving 1M Residents
SAN JOSE, CALIFORNIA, (NOVEMBER 8th 2023) ⎼ CloudKitchens is unveiling a second ghost kitchen with dining seats in San Jose… and it's already SOLD OUT, weeks before the officially launch.
CloudKitchens has transformed a historic 19th-century gem at the corner of Santa Clara and 3rd into a vibrant food hall with a whopping 26 kitchens. You might know this as the old Hank Coco Downtown Furniture corner, which is a coveted space right in the center of Downtown San Jose.
Buzzing with excitement, the facility general manager notes, "We are thrilled to unveil our long-awaited food hall inside such a historic landmark in Downtown San Jose. This will be a brand new dining experience for all, combining traditional food hall elements with the expansive options of a ghost kitchen. From local favorites to national brands, there will be something for everyone!"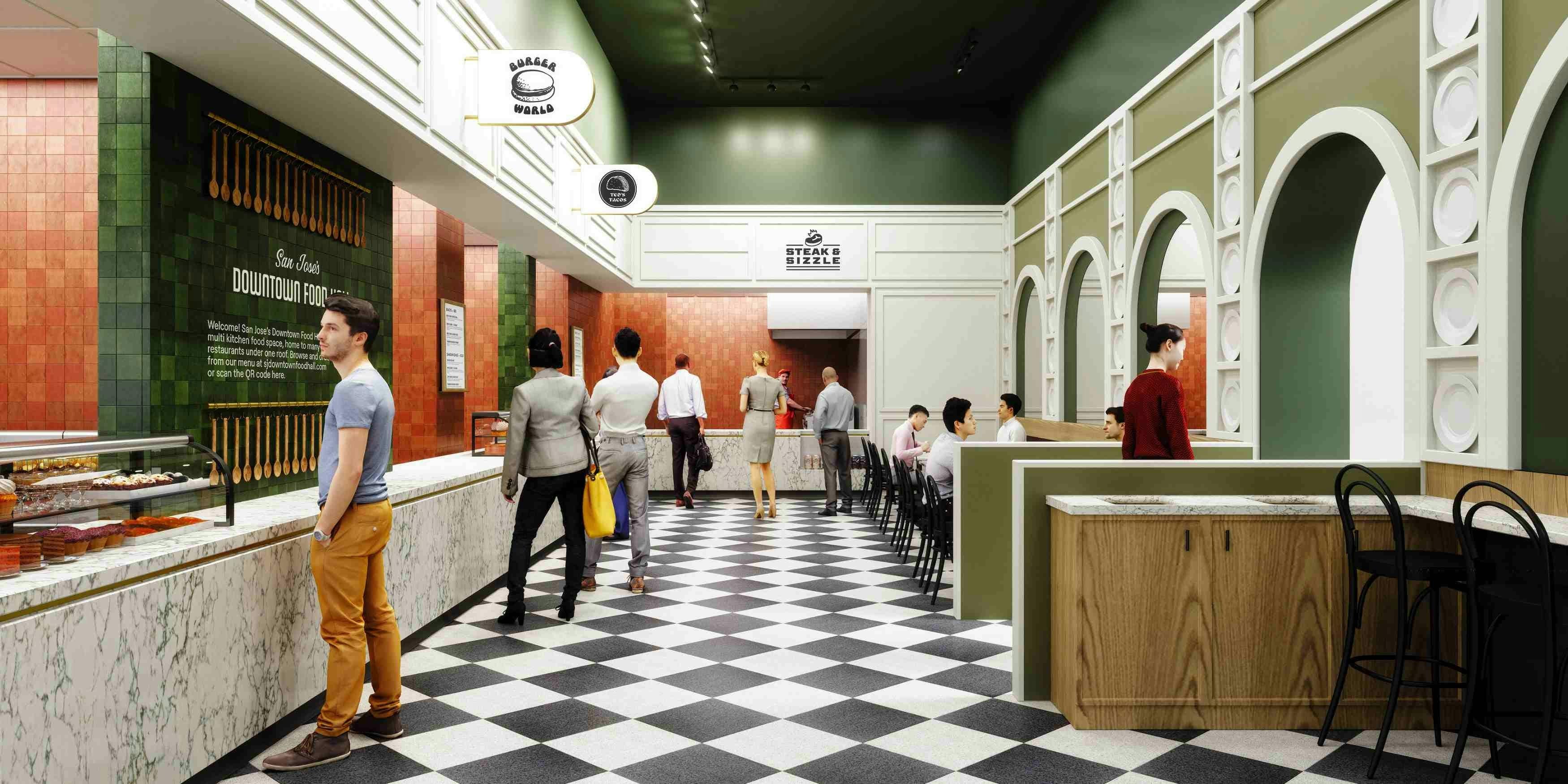 Local favorite Sam & Curry will have a pickup window at the food hall facing the street along with Mikado Sushi, Sunset Square Pizza, Mercy Mediterranean and Teazer.
But that's not all! With it's prime location, this historical downtown food hall brings access to a large volume of walk-in traffic and high delivery demand from the over 1M residents in San Jose.
About CloudKitchens
CloudKitchens is a leading name in the ghost kitchen revolution, providing innovative solutions for restaurant operators to thrive in the digital age. Our high-demand locations empower culinary entrepreneurs to reach new heights in the world of food delivery and online ordering.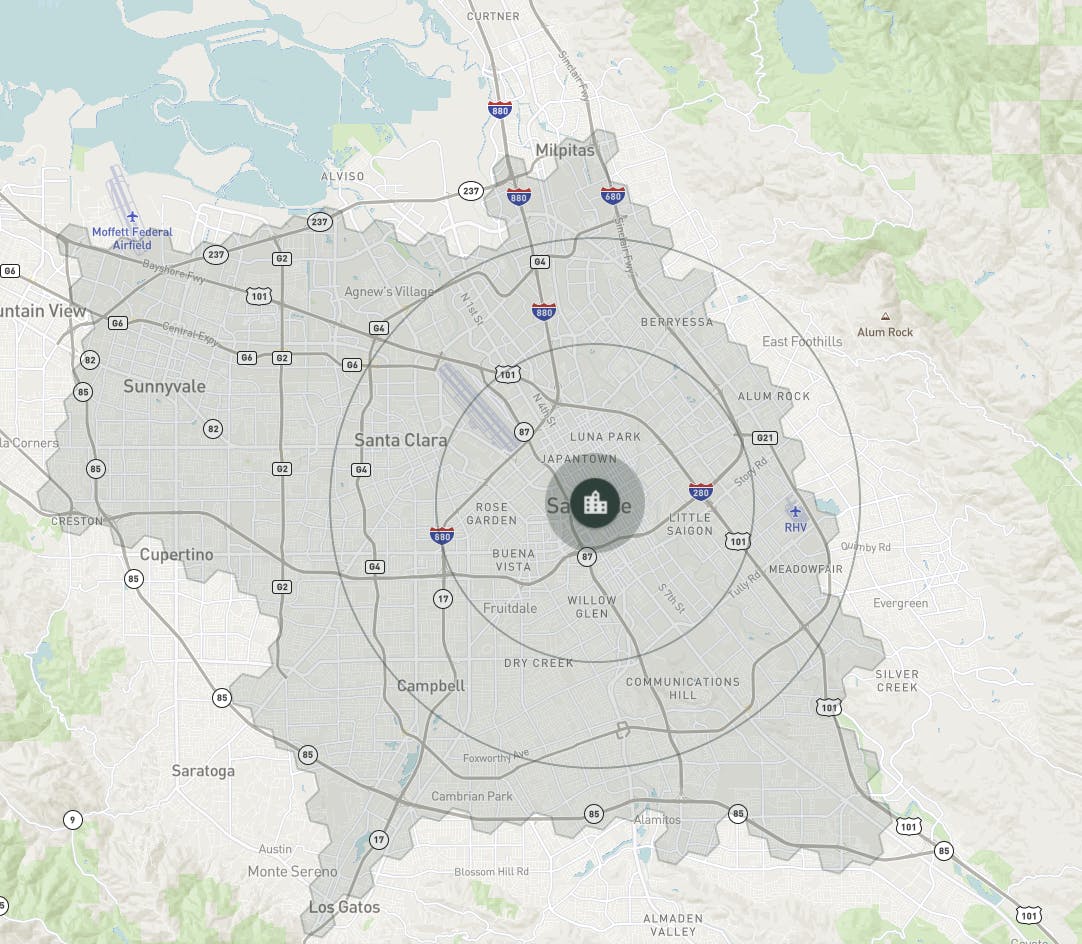 This is the second San Jose CloudKtichens location and the 8th location in the Bay Area.
Other nearby bay area facilities include Ruff Food Pickup, San Mateo Food Co., Redwood City Eats, and East Bay Eats.
Discover more about the endless possibilities available at San Jose's Downtown Food Hall and chat with an expert on expanding your operations with a ghost kitchen.