We've got the 10-step guide to restaurant expansion
Food delivery is continuing to become a staple in everyone's lives, with more than 50% of adults claiming that both delivery and pickup services are essential.1
As delivery demand continues to skyrocket, restaurant owners like yourself need to be able to quickly expand their business to stay ahead of the curve.
We've developed the perfect recipe for restaurant growth, and we've broken it down into 10 simple steps, to help you quickly expand your business with ease. Check it out.
1. Carefully select your next restaurant location
You may be thinking, if you build it, they will come. But when it comes to restaurant expansion, it's not as simple as just putting up a new location in any neighborhood.
Carefully selecting your next location is vital to the growth of your restaurant business.
Your location should be near a high volume of customers. with convenience in mind. Just put yourself in the customer's shoes. If you're going to pick up an order, wouldn't you prefer to go to a location that is easy to access? Chances are, your customers feel the same way.
When it comes to delivery, you'll want to expand to a new location that is centrally located, near high volumes of incoming online orders. If your restaurant is within the delivery radius of most delivery drivers, you'll be able to reach more people, in less time.
You'll also want to consider your target customers. Where do they normally order food? Are you expanding to locations where you'll be able to reach and deliver to them? Think of it this way: if you own a pizza joint and most of your customers are families, you'll want to ensure your new location will be able to deliver to high volumes of customers in suburban areas.
Let's say you're a franchisee, you'll want to ensure your concept works in the new location you're planning to launch in.
It's best to select a new restaurant location that is far enough away from your current business in order to diminish any risk of cannibalizing your current business.
When it comes to premium restaurant locations, they usually come at a premium price. But with ghost kitchens, that's not always the case. You're able to expand to restaurant locations that are optimized for delivery, at a fraction of the cost of your brick and mortar.
Curious if there are ghost kitchen locations available near you? Click here to find out.
Once you've determined where you want to expand, you'll want to start redefining your business plan.
2. Revamp your restaurant business plan
Once you've landed on your next location or location(s), you'll want to break out your original business plan to revise and tweak as needed to set you up for success at multiple locations.
What worked best at your first location? Will the same menu and marketing strategy work at your next location? Be sure to adapt your restaurant business plan to fit your goals, whether you want to expand to 5 locations or 10, your business plan will need to reflect that.
Typically if you're expanding with multiple ghost kitchens, you're able to quickly get up and running with less risk than a brick and mortar. This means if you can be successful in one ghost kitchen, chances are you'll be successful in multiple.
With more opportunities on the table, you can also have some fun with your new and improved business plan, by testing out new concepts at different locations.
Next, you'll want to ensure you have the investment you need for restaurant growth.
3. Secure the funding you need
Before you set up shop at your new restaurant location, you'll want to ensure you have the capital you need to get your new location off the ground.
Luckily with ghost kitchens, your new location will be at a fraction of a new brick and mortar location. You already know what it takes to open one successful restaurant location, now it's time to take that expertise to your next location.
You'll want to ensure you aren't leveraging any funds from your current restaurant business in order to launch your next location. With ghost kitchens optimized for delivery, you're able to get your restaurant in growth mode with less risk and capital, to quickly expand and scale without the risk of cannibalizing your profits coming in from your current location.
Once you have the capital investment you need, you're ready to review your current marketing plan and tweak it to successfully launch your next restaurant location.
4. Launch new marketing initiatives
Once you've zeroed in on your target audience for your new location, you'll want to leverage that data to craft your marketing plan for your new target audience.
Start planning out how you will promote your new location across social media. Ensure your digital storefronts are ready on top delivery apps such as Grubhub and Uber Eats. This is vital, considering that as of 2022, GrubHub is the top delivery app, stealing over 37% of the market.1
Ensuring your new restaurant location is up and running on top performing delivery apps will ensure you're promoting your new restaurant location where most hungry customers are searching online.
Start generating buzz online with teasers on your social media account and website to get your regular customers excited about your new location coming soon. Creating new merch leading up to a new opening and bringing in influencers to help generate buzz will ensure you're able to expand without a hitch.
You may be wondering how you can further generate buzz and hype around your new location. The answer lies in your online menu.
5. Reinvent your online menu
In order to start reinventing your menu online, you'll want to leverage your understanding of your target customers to create a few new menu items. You can even reach out to your existing social media followers to ask them directly about the menu items they would love to see at your new location.
This will help you interact more closely with your customers, while also gaining additional insights into what might work best at your new location.
Leverage existing ingredients to easily create new dishes and revitalize your menu. This makes it easy to revamp your online menu without having to source new ingredients and produce.
Once you've finalized your new and improved menu, you'll want to ensure you have the tech you need to manage a higher volume of orders at multiple locations.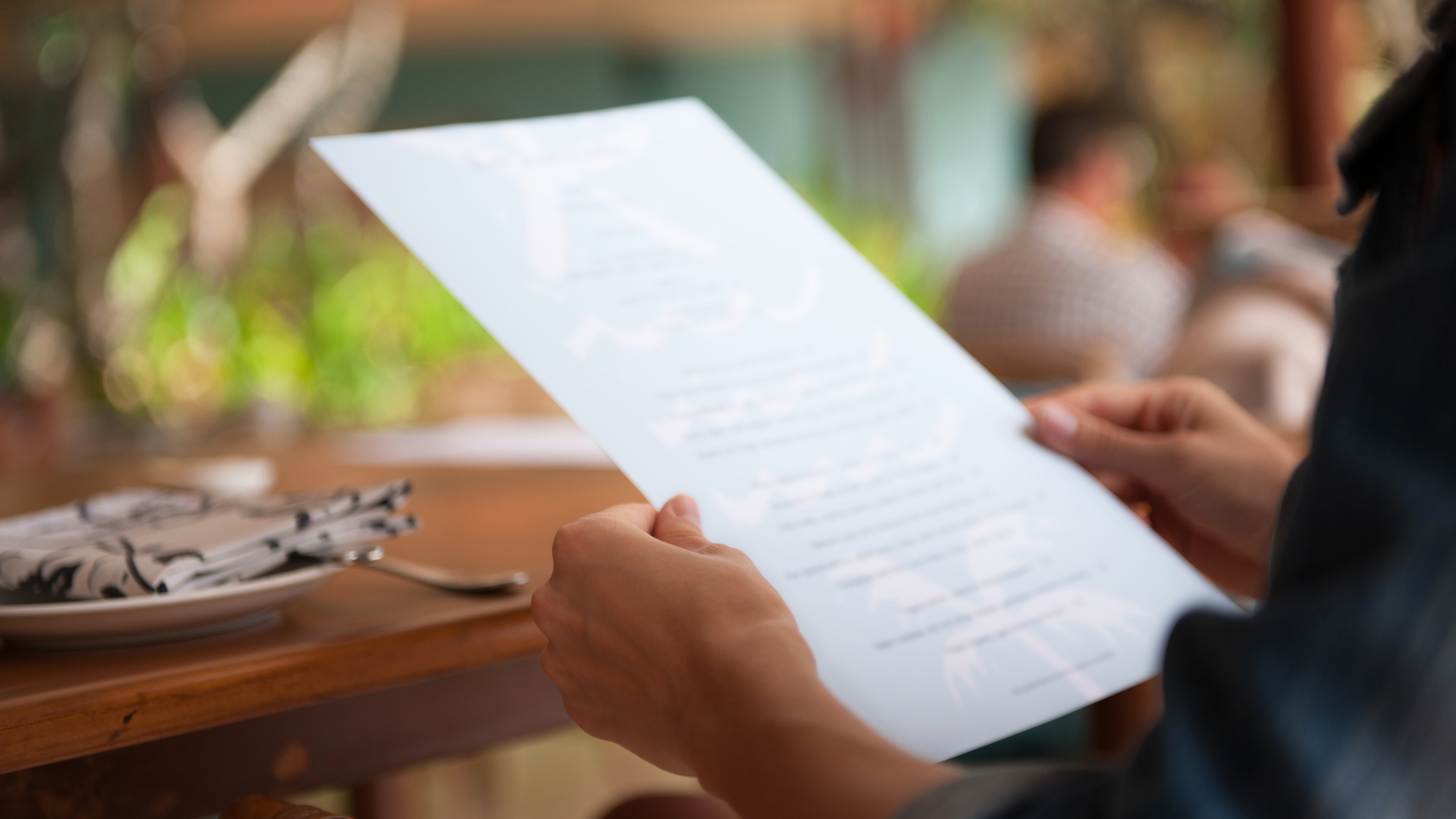 6. Choose the right tech for your new location
Before opening a new location, you'll want to review the current tech you are using to manage delivery orders. If there are hiccups in your current delivery workflow, you may want to adapt new tech to ensure your new location will run seamlessly.
Once you own more than one restaurant location, you'll want a POS system that lets you manage all of your restaurant locations in one place to maximize efficiency.
The restaurant technology that you use should help you drive sales by easily managing incoming orders from multiple delivery apps, to ensure your orders are handed off to the right delivery driver.
7. Expand with a team you trust
Your new restaurant location should be filled with the team members you trust to ensure that not only your food quality remains the same, but also the customer experience.
If repeat customers stop by your new location and do not receive consistent experience with other locations, your customers may lose interest.
In order to hit the ground running when expanding, it's vital to bring your best team members to start racking up those five star reviews.
This goes hand in hand with generating more loyal customers as soon as you start expanding.
8. Launch a new loyalty program
You may have your regular customers at your current location, but once you expand, you'll want to ensure that you're continuing to bring in repeat business at each location.
According to Harvard Business, even just increasing your customer retention rates by 5% increases profits by 25% to 95%.2
You're able to continue growing your restaurant business when you have the repeat business you need to increase profits. Through simply implementing a loyalty program that offers your top customers a little incentive to keep coming back, you'll be building a solid customer base for years to come.
It's as easy as offering punch cards, special discounts or even creating a VIP experience for them to continue making them feel special. Your customer retention will organically grow as you implement more special offers to your top customers.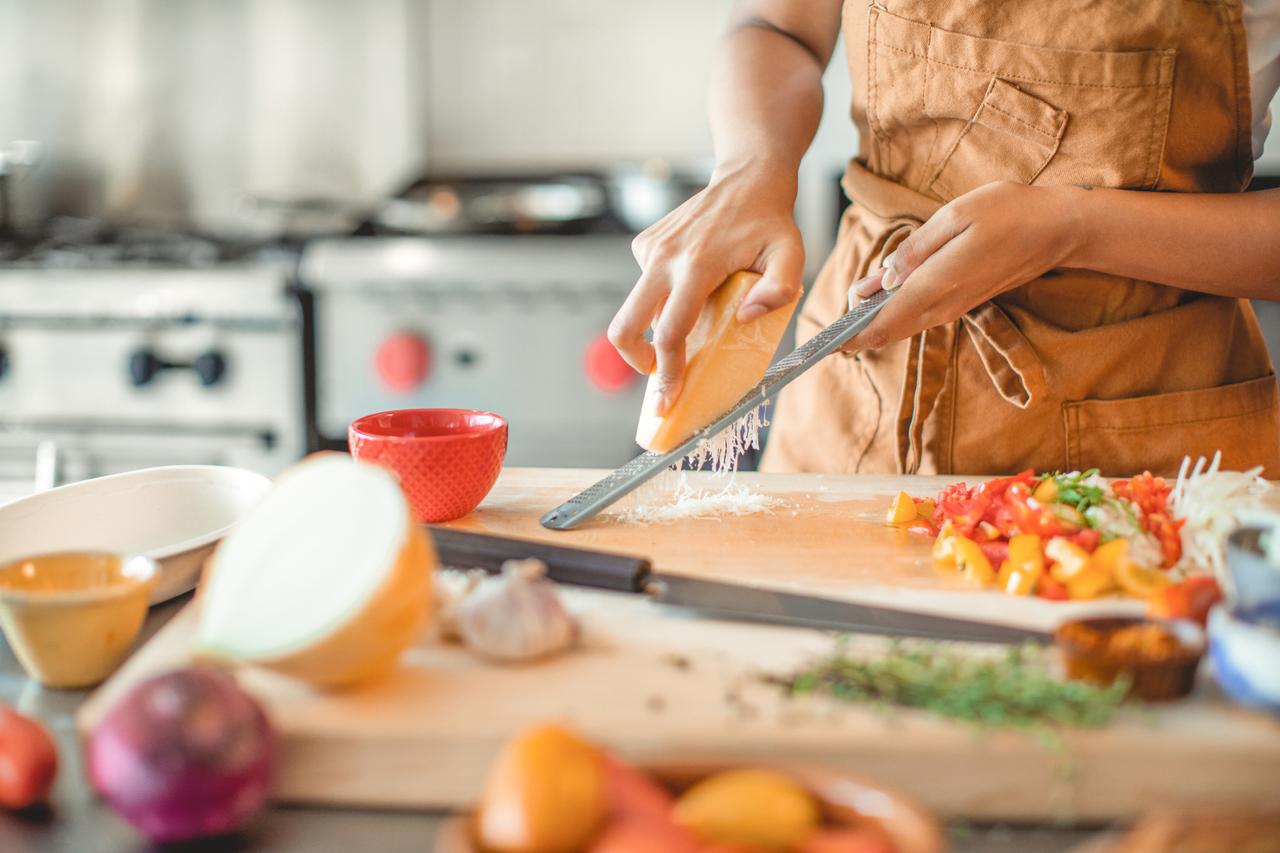 9. Engage with your customers
Show your customers you care by responding to their social media comments and inquiries in a timely manner. Whenever someone tags your restaurant on social media, like their photo and comment on their post.
The more you engage with your customers online, the more connected they will feel to your business. Your restaurant brand will also be staying top of mind, meaning the next time they're ready to order food online, they will likely remember your restaurant and will be eager to order from you rather than a competitor.
Once you've effectively connected with your customers online, you're ready to start growing your restaurant business with multiple locations.
10. Start growing your restaurant business

Once you've completed each step, you'll be ready to start firing up those grills in new locations. It's vital to review each step of the guide each time you're ready to expand to another location.
Be sure to determine what the optimal hours of operation are for your new location before you start, to ensure you're launching during peak hours of demand.
Now you're ready to start expanding to more locations than ever before.
Whether you're looking for a ghost kitchen in Orlando, NYC, Chicago, Austin, and more, we've got you covered!
Ready to see a ghost kitchen in action? Tour a CloudKitchens facility today!
Sources
1 https://pos.toasttab.com/blog/food-delivery-statistics
2 https://hbswk.hbs.edu/archive/the-economics-of-e-loyalty
3 https://www.restaurantbusinessonline.com/technology/planning-restaurants-future-cash-strapped-environment
4 https://blog.doordash.com/the-dish-our-end-of-year-trend-report-1dd66cee7deb
---
There's more where that came from.
Get in the know and check out our additional insights
View all posts
Start
cooking with us

today